Arsenal manager Arsene Wenger questions Hull chairman's plans
Arsenal manager Arsene Wenger has questioned Hull chairman Assem Allam over his plans for a club makeover.
Last Updated: 03/12/13 12:26pm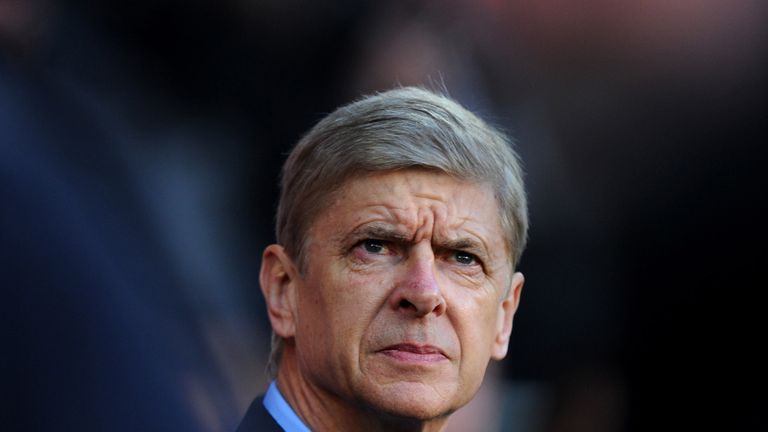 The 78-year-old Egyptian-born businessman has incurred the wrath of Hull's fans, who made their displeasure clear through chanting during Sunday's 3-1 win over Liverpool - and Wenger sympathises.
The Frenchman said ahead of hosting Steve Bruce's side on Wednesday night: "I don't see why it should happen. I don't know what has been happening exactly.
"Usually there's a tradition that is linked with the name of the club and overall the difference with the modern way of thinking is to combine tradition with forward thinking.
"I don't think they (Arsenal fans) would react very well (if it happened to them) but I don't know why they want to change and I don't know the thinking behind it."
Wenger also took the time to dismiss reports linking the Gunners with a loan move for promising Real Madrid striker Alvaro Morata, stating: "No, there's no truth in that. That's all I can say. I'm not in touch with them."
On the decision to award Aaron Ramsey a new contract a year ago, which drew criticism at the time, Wenger added: "I felt it was the right decision but every time I had no doubt. I always said that he had a good attitude and good basic qualities and would come out of the bad patch in a strong way.
"I did not predict he would score as many goals as that but I was always confident that he would make a good career.
"When you're a midfielder, you want to attack well, you want to defend well. You want to give assists and score goals. At the moment, he does all these four things very well and he can still improve."