Premier League: Hull City boss Steve Bruce praises son, Alex
Hull City boss Steve Bruce has praised son, Alex, for forcing his way into his first-team plans at the KC Stadium.
Last Updated: 04/12/13 1:41pm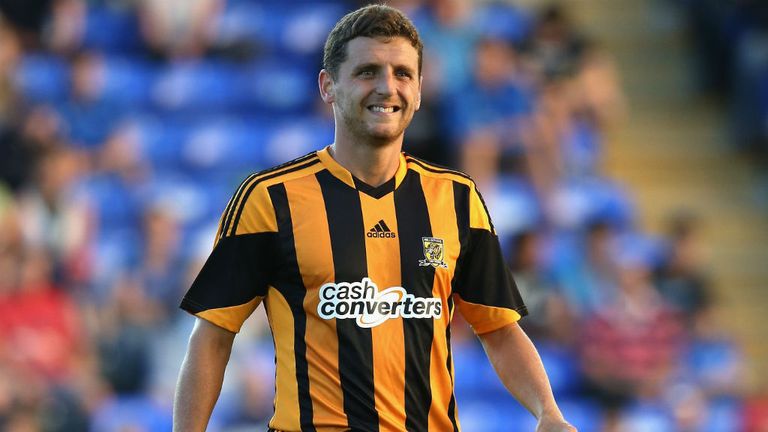 Following injuries to James Chester and Paul McShane, the 29-year-old came into the team for just his second Premier League appearance of the season, keeping the likes of Luis Suarez quiet as the Tigers secured a 3-1 win.
The defender made the move to the KC Stadium in summer 2012 amid claims of nepotism, but Bruce believes that the former Leeds United man has gone on to prove his worth.
"Alex has handled the situation very well. He's mature enough," he said.
"He's had to put up with that all his life. He's had to deal with it since he was 11. People said he was only in the school team because of who his dad is.
"It's always a difficulty and he's had to fight with it for all his young career.
"But I brought him in last year because I knew he could play in the Championship. He'd played two years for Leeds and four years for Ipswich.
"He's played in the division week in, week out there so I had no problem in that respect.
"The big goal is to play in the Premier League but he understood that the team played particularly well at the start of the season and he had to wait for his chance.
"But we've had a couple of injuries and he took his chance on Sunday. I have to reward him, like I have to reward everyone else."
The Tigers have enjoyed a positive return to the top-flight - the best of the three newly-promoted sides - and Bruce is aiming to maintain their strong start ahead of the midweek trip to Arsenal, as they look to upset the odds once again.
"We knew from the start of season we'd be underdogs," he said.
"We were favourites in many people's eyes to go down and that's normal for a team coming up from the Championship.
"But we've been very consistent and played to a level that has given us a chance. We can't have many off days and we certainly can't have one on Wednesday.
"We've got to be at full tilt to win a game in the Premier League but, then again, I think there are 12 or 13 teams like that.
"The beauty of Premier League is nobody can predict it. We see the big teams in Spain or Germany just blow away the rest of the league, that's not the case here so far.
"Everybody has had a bit of a struggle and that shows the strength in depth of the league and that's why it is watched all over the world."