Assem Allam invested further £24million of personal fortune into Hull City last season
Hull City owner Assem Allam invested a further £24million of his personal fortune into the club last season.
Last Updated: 05/12/13 4:32pm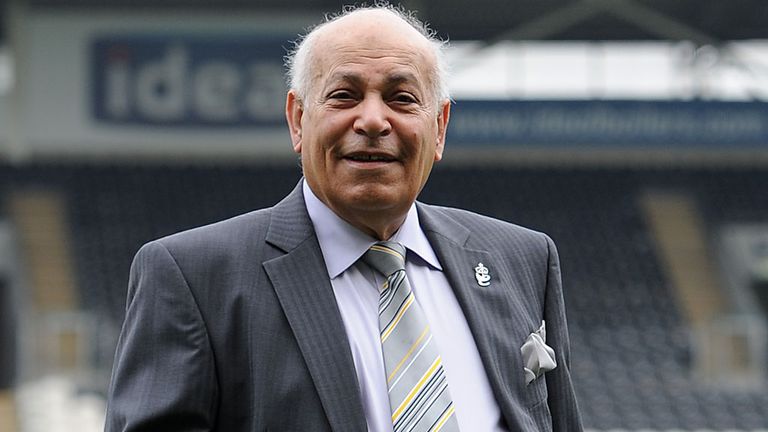 Allam, who has come under fire from sections of fans in recent months over his controversial plans to change the name of the club from Hull City AFC to Hull Tigers, has now pumped £72m into the club since taking charge in 2010 following their relegation to the Championship.
Despite earning promotion back to the top flight, Hull's accounts for the year ending July 31 2013, which were made available by Companies House this week, also show pre-tax losses of £25,628,171.
That figure is nearly £17m up on the £8,771,007 loss recorded 12 months earlier.
The club's turnover last season was £11,075,152 - only a slight change from £11,042,457 - while the value of City's playing squad as at July 31 was put at just over £14m - up from around £3m in 2012.
The directors of Hull City Tigers Limited - which has been the business name of the club since the spring - consider their future prospects to be "satisfactory".
The directors added in the account summary: "The directors made the ambitious decision to go for promotion and to this end invested heavily in the club.
"Steve Bruce, a leading manager, was appointed and he was provided with sufficient funds to augment and improve the squad.
"An amount of £24million was advanced by the parent company [Allamhouse Limited] earlier in the year, which brings the total amounts so provided to £72million at the year end."