Allam family still prepared to walk away over Hull City name change plan
Hull's owners have reiterated their threat to leave if plans to change the name of the club to Hull Tigers are blocked.
Last Updated: 05/03/14 5:13pm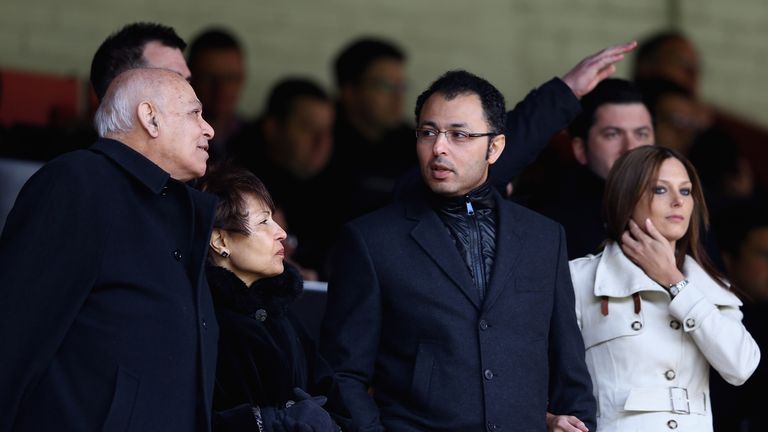 The Allam family, headed by Ehab's father and club chairman Assem Allam, want to change the club's name to Hull Tigers as they believe the brand to be more marketable, and the word "City" to be "lousy" and "common".
A formal application to change the name was submitted to the FA in December but the high-profile 'City Till We Die' supporters' group is vehemently opposing the plan, and it is far from certain the governing body will sign off on the proposal.
In an open letter published in the Hull Daily Mail, Ehab Allam wrote: "We hope the fans understand that we cannot own or run a club where we cannot make the right decisions.
"If we were denied the chance to operate the business in the way we feel fit, and that we firmly believe is in the long-term interests of the club and the fans, then we would have no alternative but to offer the club for sale.
"Currently there are six teams in the Premier League with 'City' in their name, and, with the exception of Manchester City, all of those clubs are in a similar league position to us, and playing to similar-sized crowds.
"We need something that makes us stand out from the pool of teams we find ourselves in when it comes to attracting potential international sponsors, who are simply hoping to use the Premier League, and its global audience, to advertise.
"We feel the Hull Tigers brand would give us an edge in any negotiations."
The Allams have ploughed £74million into the club since 2010 and Ehab Allam has also revealed that it needs to become financially self-sustainable as his family has "nothing left to give" in terms of future financial investment.
He wrote: "With our family having lived in the area for 40 years, we decided to invest £24m of our own money to save the club from liquidation, and probable extinction, in 2010. Since this point we have invested a further £50m to get the club into the Premier League.
"We have nothing left to give, and this is the reason why the club has to become financially self-sustainable.
"For the club to become sustainable we need further investment in the form of increased sponsorships and partnerships, and by utilising the global pull of the Premier League this is possible."