FA set to block Hull City name change to Hull Tigers
The FA is set to block Hull City's name change to Hull Tigers following a Membership Committee meeting.
Last Updated: 17/03/14 6:27pm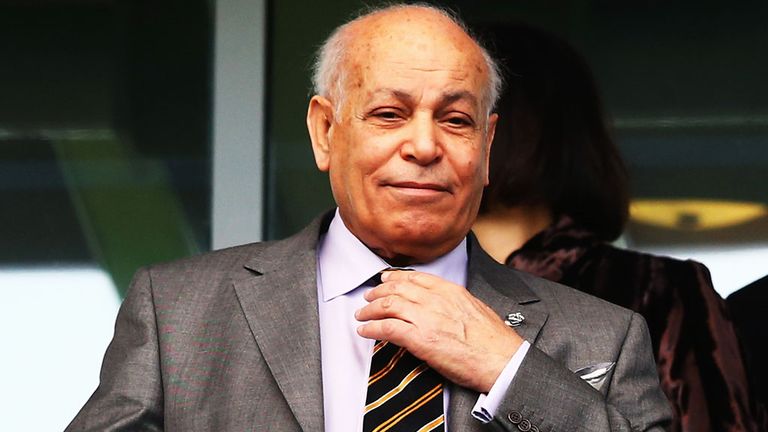 The recommendation, which came after consultation with stakeholders within and outside of the game, will now be discussed and voted upon at a full FA Council meeting on April 9.
A statement from the FA also revealed that Hull City are able to make a further submission to the FA Council in view of the written reasons, which they have received, before the meeting.
The Premier League club's owner Assem Allam is attempting to rebrand the club as Hull Tigers in order to increase their commercial appeal to potential sponsors, and has described the word City as "common" and "lousy."
His quest has been met with a furious response from supporters and led them into a war of words with Allam, who vowed in January he would walk away from the club if the move was not approved.
But the Football Supporters' Federation has praised their campaign, called City Till We Die, and believes the right decision has been made.
FSF chief executive Kevin Miles said: "This is undoubtedly the right decision and credit should go both to the FA and to Hull City fans, who led a tremendous campaign.
"The fans' groups and fanzines who came together under the City Till We Die banner have protected their club's heritage and 110-year-old name with great dignity.
"The FA's decision should also serve as a warning to other owners - such fundamental changes to a club's identity should not be made without the support of the fans."
Allam's son Ehab restated the case for a change as recently as last week, pointing out his family had invested £74m in the club.
"We have nothing left to give and this is the reason why the club has to become financially self-sustainable," he wrote in a letter to the Hull Daily Mail.
"Currently there are six teams in the Premier League with 'City' in their name and, with the exception of Manchester City, all of those clubs are in a similar league position to us, and playing to similar sized crowds.
"We need something that makes us stand out from the pool of teams we find ourselves in when it comes to attracting potential international sponsors, who are simply hoping to use the Premier League, and its global audience, to advertise."