Premier League: Steve Bruce knows Johan Ter Horst is one for future
Hull City boss Steve Bruce is keen to see how new signing Johan Ter Horst fares next season.
Last Updated: 21/03/14 8:49pm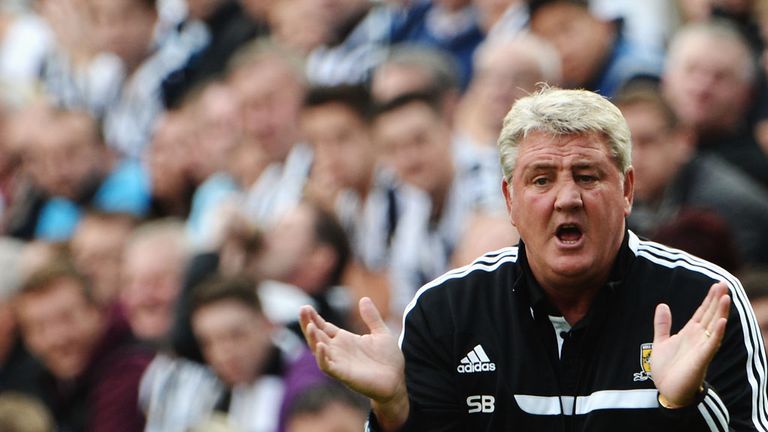 The talented teenager has accepted a three-year contract to move to the Premier League outfit from non-league side Folkestone Invicta and will link up with Hull's development squad from July.
Bruce is well aware that the 18-year-old is a significant distance from the finished article but believes he has already demonstrated his ability with his displays for Folkestone.
"He's one for the future. He's still just a kid who hasn't really developed yet," Bruce told the Hull Daily Mail.
"He's scoring goals in a man's league, which is always a good sign, and we'll look to see if he can keep improving with us.
"Any kid who's going up against men and scoring goals has got something about them.
"The next step is to see how he goes training full-time next season."
Bruce admits that bringing through the next generation of talent is an important aspect for all top-flight clubs, particularly with the restriction on Premier League squad sizes.
He added: "We're trying to improve us at under-21s level and there's a few people we've got our eye on just to keep us progressing.
"We've got four or five scouts who work tirelessly up and down the country and part of the remit now is not just about the first-team but the under-21s team we've got as well.
"You're only allowed 25 players in a Premier League squad and you need young players to supplement that group.
"The next stage is to improve in that department and that's what we'll keep looking to try and do."