Premier League: Hull manager Steve Bruce hails West Ham boss Sam Allardyce
Hull City manager Steve Bruce believes West Ham boss Sam Allardyce does not get the recognition he deserves.
Last Updated: 25/03/14 4:19pm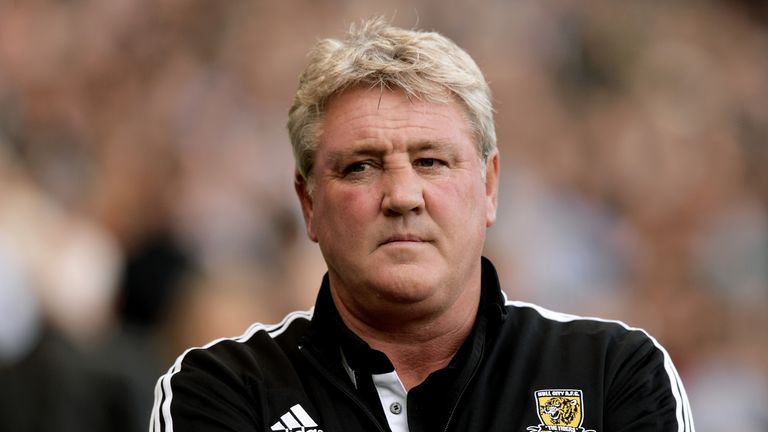 Ahead of their clash at Upton Park on Wednesday night, Bruce spoke highly of Allardyce as both a close personal friend off the pitch and a respectable adversary on it.
Newly-promoted Hull have been a surprise package this season and need just one more win to reach Bruce's pre-season target of 10 for the campaign.
They are not yet safe yet, sitting just two points above Allardyce's Hammers and eight points above the drop zone, but Bruce does not expect either side to be facing relegation at the end of the season.
"Sam has always been successful in what he's done and maybe doesn't get the recognition he deserves," Bruce said on Tuesday.
"He gets unfair labels thrown at him. If you look at the job he did at Bolton, it was nothing short of miraculous. To finish in the top six three times was quite remarkable and look at where Bolton are now.
"He got West Ham promoted and kept them up. There is nobody more experienced and, if you are in a dogfight, Sam's your man. I expect them to be nowhere near the relegation area when the end of the season comes."
Bruce is hoping centre-back Curtis Davies will shake off a knee problem and keep striker Andy Carroll in check as Hull search for a third successive away win in the Premier League.
The Tigers boss said: "We've had the privilege of seeing Curtis over the last six months and you'd have to say he's been a terrific signing for us.
"Carroll is a handful when he's fit and flying like he is but whether it's Carroll or Luis Suarez or whoever, Curtis seems to thrive on playing against them."