Premier League: Hull City will defend improper conduct charge against Yannick Sagbo
Hull City will "vigorously defend" an improper conduct charge against Yannick Sagbo.
Last Updated: 04/04/14 11:46am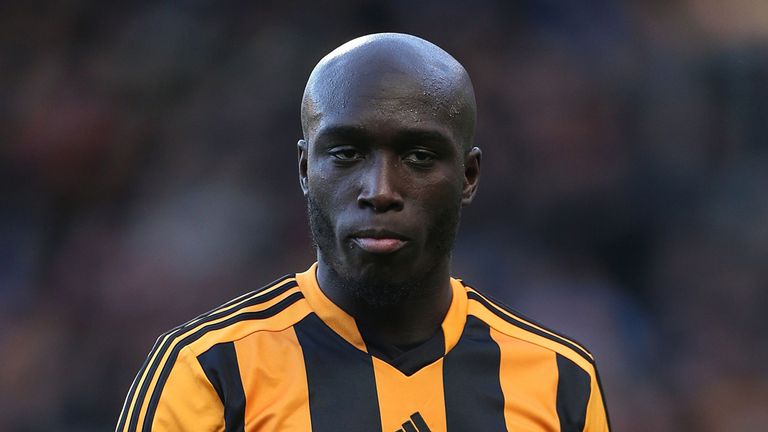 The club fear any ban for the Ivory Coast striker could rule him out of next week's FA Cup semi-final against Sheffield United.
Hull manager Steve Bruce issued an apology if Sagbo's "actions have offended anybody" but insisted the player did not mean to do so.
Anelka was given a five-match ban for the quenelle salute due to its anti-Semitic connotations. Sagbo posted a picture on Twitter of the celebration alongside the word: "Legend".
He also referred to Anelka as a role model of France's urban youth. Hull have until Tuesday to respond to the FA charge and said they will seek a personal hearing.
"It's something that we have been made aware of for weeks," said Bruce. "It's something that they have taken their time over, the FA, to study it.
"We are going to defend him vigorously because we don't think Yannick has tried to offend anybody. Whether his actions have offended anybody, then on behalf of the club I will apologise.
"We could lose him and especially with semi-finals and finals coming up, and Shane Long and Nikica Jelavic not available, then of course it would be a big blow to us."
Bruce said it was another warning about the dangers of social media.
He added: "It's a reminder to every player about social media. I don't think there is any callousness at all in what Yannick has done but obviously the FA has seen it that he has done enough to offend people.
"As I have said repeatedly to the players with social media the way it is you have got to be careful because it is out there for the rest of the world to see.
"I don't quite understand Twitter and hashtags and really don't want to but we have warned the players and it is an issue that we have all got and unfortunately it looks as though Yannick has a case to answer.
"He has a bit of a language problem, I'm not quite sure why it has offended people but we have to answer the question and we have people involved to defend him."