Premier League: Hull City boss Steve Bruce dreams of landing top job
Steve Bruce feels he has improved all of the sides he has worked at and dreams of one day working at a 'big one'.
Last Updated: 13/04/14 12:04pm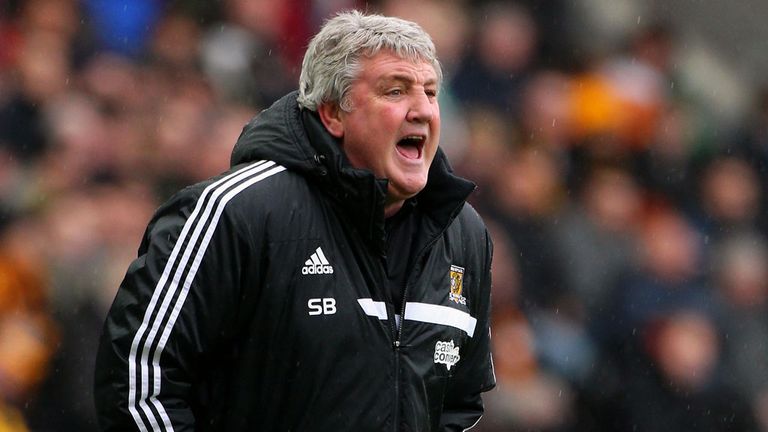 The former Manchester United defender is currently overseeing events at Hull City - a side he has guided back to the Premier League and through to the semi-finals of the FA Cup.
He admits that his coaching career did not get off to the best of starts, with early stints at Sheffield United and Crystal Palace providing a steep learning curve.
Bruce said in The Guardian: "When I was younger I was a nightmare.
"I let people down. I resigned from Sheffield United because things were promised to me that weren't forthcoming. I let people down when I was younger, certainly in management. (Former Palace chairman) Simon Jordan comes rushing back to me.
"I was a little bit headstrong; when you're younger, you want to take on the world. At first you try to prove yourself to be the boss.
"I don't think I lose my temper as often as I used to now but, back then, I needed someone with grey hair, with experience, to help me, to tell me certain things didn't matter, didn't make a difference.
"Today I'm the one with grey hair but I was going through a power battle at Sheffield United in the days when I didn't even know what a power battle was. I got upset when things were not like it said on the tin."
Spells at the likes of Wigan Athletic, Birmingham City and Sunderland have followed, though, and Bruce hopes that his efforts will one day be rewarded with the opportunity to test himself at the very highest level.
He added: "All I ask is for people to look at my record.
"You see Jose Mourinho, who has reached five semi-finals in European Cups. That is remarkable.
"The clubs I've been at, I'd like to say they're in a better place when I've left them than when I inherited them.
"You do wonder if there is a chance that you might get a crack at a big one, to go and try to achieve the other way - to try and win something constantly. That's a goal that you're looking for."