Hull City's former Tottenham midfielder Tom Huddlestone eyes Arsenal FA Cup final upset
Hull's former Tottenham midfielder Tom Huddlestone admits it would be nice to extend Arsenal's run without a trophy.
Last Updated: 14/04/14 12:06pm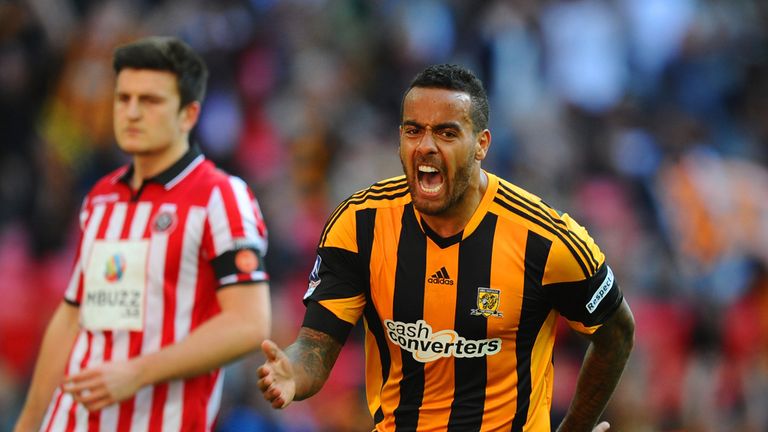 Huddlestone scored the third goal in City's 5-3 semi-final victory over League One side Sheffield United at Wembley on Sunday and then turned his attention to his club's first ever cup decider.
The Gunners are without silverware since their 2005 FA Cup final triumph and Huddlestone said: "It would be nice to stop Arsenal winning anything again.
"It'll be difficult, but it's a cup final and it's probably best to be an underdog.
"We've shown against the big boys in the league that we can match them. Liverpool are flying high at the top of the league and we beat them, so hopefully with Arsenal we can do the same."
The England World Cup hopeful added that no-one at the KC Stadium could have envisaged Hull's run all the way to the Wembley final, saying: "I don't think anybody, if they're being honest, would.
"If you offered us 17th position at the end of the season, everyone would have bitten your hand off.
"To be in the FA Cup final and doing fairly well in the league and a few more points away from safety with five games left to play is down to the squad.
"The manager has been brilliant with the way he has brought players in and utilised the squad."