Premier League: Jake Livermore eager to return to Hull City next season
Jake Livermore admits he would love to return to Hull next season after a successful season-long loan from Tottenham.
Last Updated: 10/05/14 4:54pm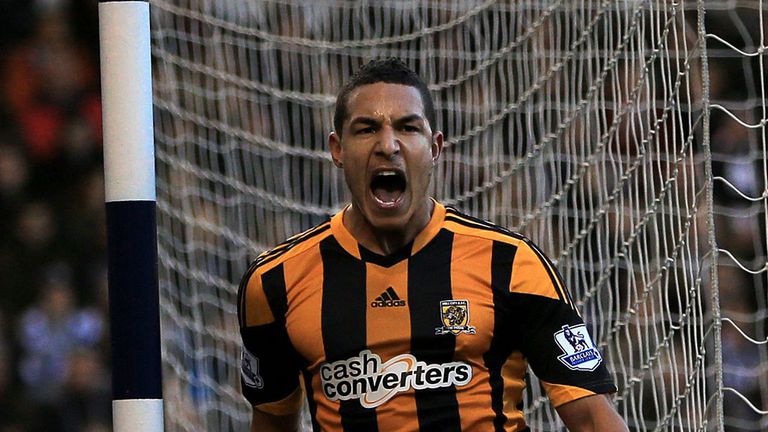 The 24-year-old midfielder will end his current stay at the club on Sunday as Hull host Everton at the KC Stadium.
However, Livermore remains adamant the final game of the Premier League season will not be his last in the stripes of Hull City.
"I don't think so, no," he told the Daily Star. "Or I hope not. I've really enjoyed myself here.
"Whatever happens in the summer, whatever the two clubs agree, if they could sort something out that would be great.
"Of course I'd like to stay. I feel as though I owe the manager, his staff, my team-mates and the fans a lot.
"They've been good to me this season and I've been given the opportunity to play week in and week out. For that I'm thankful."
London-born Livermore was sidelined by former Tottenham coach Andre Villas-Boas after a £100million summer spending spree.
Showcase
This season, the midfielder has made 33 league starts for Hull and Livermore believes he has benefited from being a first-team regular.
"It's just nice to play, more than anything," he added. "We've got a good crowd here and great following away from home too and it's nice to be part of a club that's going in the right direction.
"I'm not sure if I've changed too much, it's just a matter of being able to showcase it and not in an under-21 league at Tottenham.
"There you can have people screaming until they're blue in the face saying how good you are but unless you're doing it in the big league no one seems to take much notice of you."
Livermore is unlikely to play 90 minutes for Hull on Sunday as Steve Bruce keeps one eye on next Saturday's FA Cup final against Arsenal and the playmaker admits a trip to Wembley is at the forefront of their minds.
"It has become a distraction but through no fault of our own," he admitted. "It's not ill-discipline or anything like that but it's a massive day for the club coming up.
"For all the players and their families, it'll be a huge day.
"It's difficult to keep your eyes solely on the league but we've got to give it one final push for the fans, the manager and ourselves this weekend."