Hull City's Curtis Davies admits FA Cup win would be his best achievement
Hull's Curtis Davies admits victory over Arsenal in Saturday's FA Cup final would be the proudest moment of his career.
Last Updated: 16/05/14 11:07am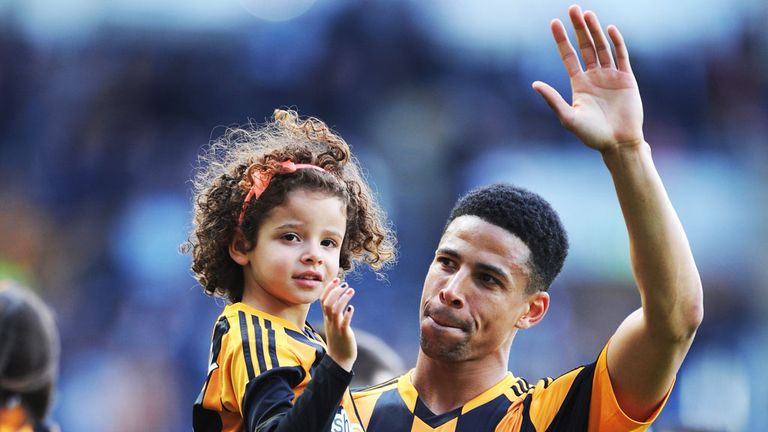 Davies can already look back on a successful season after Hull secured their Premier League status with a creditable 16th place finish.
But the Tigers will take this campaign to new heights if they overcome Arsenal at Wembley this weekend.
Davies, who has played in the top flight with West Brom, Aston Villa and Birmingham, admits a cup final triumph will surpass any of his previous accomplishments.
"If I win it will be the best achievement without a doubt," said the centre-back. "Up to now my best achievement is still winning League One with Luton. I still believe that is a great achievement.
"To win an FA Cup is stuff that you dream of. To play in an FA Cup final is one thing that's a dream accomplished I guess. But I've said this to you on a number of times, once you're there you want to win it. I'm just hoping we have enough on the day to do that."
Arsenal are hot favourites ahead of the match, but Davies knows this tag can bring plenty of pressure after Hull struggled to a 5-3 win over Sheffield United in the semi-finals.
"Even if the shoe was on the other foot, that we'd won five on the bounce and Arsenal had lost five on the bounce, I still think Arsenal would have been favourites.
"For us we knew that would be the case. On the day we may play poorly and still win. If you keep a clean sheet, win on a dodgy own goal, then we'd take that because we'd still lift the trophy.
"It's football you've got your favourites, you've got your underdogs and for the first time in this competition this year we are the underdogs. Fingers crossed that works."