Hull City owner Assem Allam wants Steve Bruce to stay as manager for long time
Hull City owner Assem Allam has revealed he wants manager Steve Bruce to stay at the club for a long time.
Last Updated: 17/05/14 1:20pm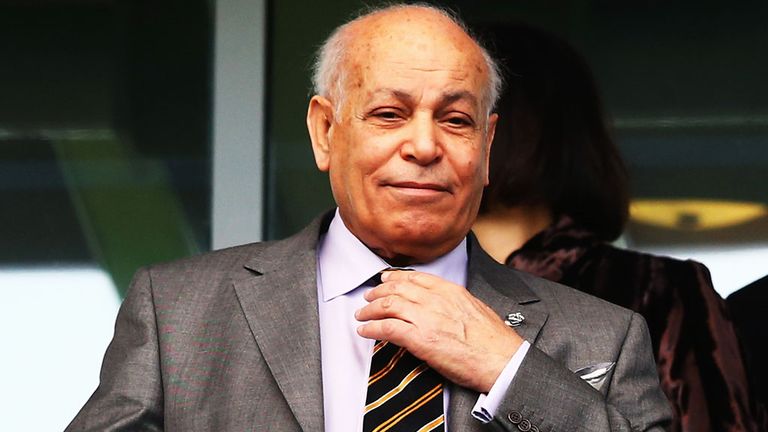 Bruce, who has guided Hull to the FA Cup final and Premier League survival this season, is entering the final year of his contract at the KC Stadium.
The former Wigan and Sunderland chief led Hull to promotion to the Premier League last May in his first season in charge and Allam is keen to keep Bruce for the foreseeable future.
"I have a good relationship with Steve Bruce," Allam told The Sun. "We believe he is one of the best in the Premier League.
"We would like him to stay for a long time."
Allam's move to change the club's name to Hull Tigers has caused uproar among some fans, but the Egyptian-born businessman admits he cannot understand why supporters would risk him leaving the club by opposing his plans considering how far he has taken them.
He said: "Will winning the FA Cup prove to fans what I've done for this club?
"When we acquired the club we talked about the Premier League, the FA Cup and Europe. It is happening quicker than expected.
"I had a plan to reach the Premier League in three to four years and it was achieved in two-and-a-half.
"Then our plan for the FA Cup was two or three years later and it has been achieved in one year.
"It is the first time in 110 years we have reached the final. It is a record.
"We also achieved a record in English football when we went from a winding up order in December 2010 to Premier League in exactly two years and five months.
"That is a record achievement. So we have been making records one after another.
"I haven't thought about the minority of fans who are against my plans. I am so busy looking after the majority.
"I haven't had time. It is too much to ask for.
"But we try and get our priorities right - and we said our priorities were the end of this season and the FA Cup.
"Then we will talk about the rebranding again."