Curtis Davies feels his route to England place is continually blocked
Last Updated: 16/08/14 10:04pm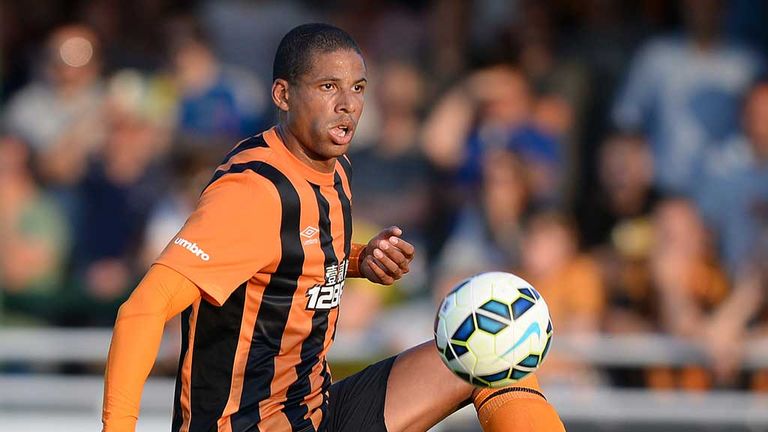 Hull City defender Curtis Davies is not waiting by the phone for an England call as he feels he will continue to be passed over.
Davies enjoyed a fine finish to the 2013-14 season, including a run to the FA Cup final with his club, but it was not enough to see him called into Roy Hodgson's World Cup squad.
The 29-year-old was named in Fabio Capello's first squad when he was an Aston Villa player back in 2008, but he was not selected to play, and that was the case when he made other England parties.
After the 1-0 win over QPR on Saturday in Hull's first Premier League game of the season, Davies admitted he feels even the chance to play in Europe this season will not help his case.
"I don't see it changing to be honest," Davies told Sky Sports.
"It's the same manager, the same players to select from and no one from my position has retired.
"They keep talking about the future and the rest of the guys going for the positions are all younger than me.
"I don't see the Europa League being a platform to launch me into the England team. I think the Premier League is stronger than Europe, except for maybe the Champions League.
"I will be judged on my performances in the Premier League and hopefully that will be enough. "