West Brom will not risk tribunal fee for Charlie Taylor, says Tony Pulis
Last Updated: 15/05/17 1:28pm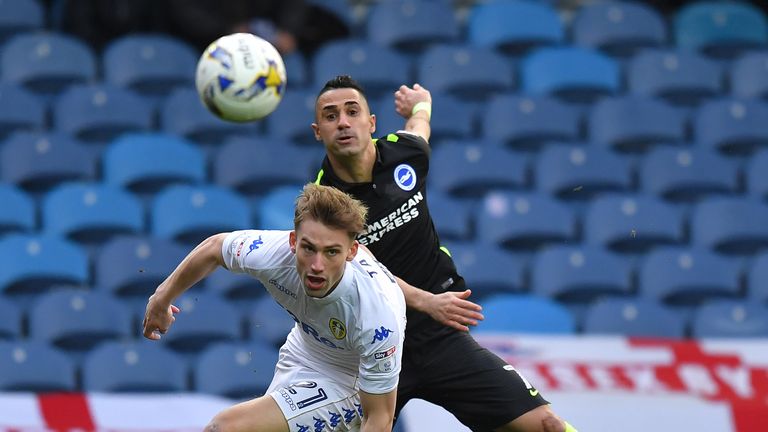 Tony Pulis says West Brom will not sign Charlie Taylor if Leeds insist on sending the transfer to a tribunal.
The Albion target's contract is up in the summer, but Leeds are entitled to compensation because he is under the age of 24.
A tribunal ordered Liverpool to pay an initial £6.5m for Danny Ings when he left Burnley in 2015, and Pulis will not risk landing West Brom with a similarly hefty bill.
He said: "We wanted to find out what the price was to see if we'd be interested. If it's going to go to tribunal, we don't know what the price is and I think that takes us out of the game.
"You could go to tribunal and they could put an extraordinary amount of money on it and you're stuck with it. It's a risk that, at this moment, is not worth taking."
Pulis takes his side to the Etihad on Tuesday night to take on a Manchester City side still not assured of Champions League qualification.
Pep Guardiola will end the season without a trophy for the first time in his managerial career, but Pulis said: "It takes time for a manager to settle in and get what he wants, you can't do it in one season or two transfer windows.
"So after one season it's difficult to judge and I'm sure Pep will be determined to be closer next season - in all the tournaments.
"Every club is run different and every club you pick up is in a different state, and I can't talk about other club's situations. Perhaps Pep felt he couldn't develop that group into what he wants and he wants other people in to do it and get exactly what he wants."