Leeds United takeover moves closer after deal to land Elland Road club agreed
The takeover of Leeds has moved closer after the group looking to buy the Whites confirmed they have signed a deal.
By Chris Harvey
Last Updated: 28/09/12 10:09pm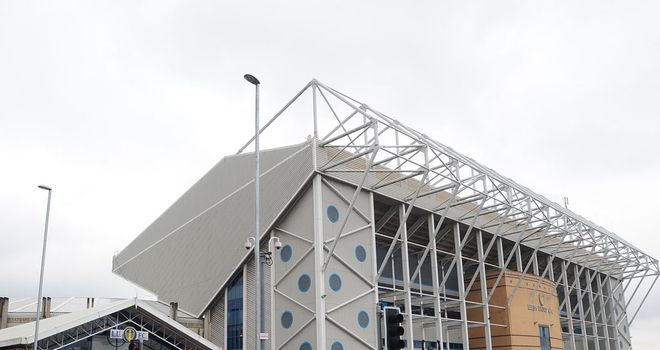 A statement from Dubai-based finance group GFH Capital Ltd said they have "signed an exclusive agreement to lead and arrange the acquisition of Leeds City Holdings, the parent company of LUFC.
"Our intentions, if successful in our acquisition, is to move the club back to the Premier League as quickly as possible and help to build a sustainable future for the club, both on and off the field.
"Due to a confidentiality provision, no further details can be given about the details of the transcation."
The club has yet to make any comment on any takeover deal.
Members of senior management at GFH Capital Ltd sat with Leeds chairman Ken Bates in the directors' box for the Whites' 2-1 win over Nottingham Forest on Saturday.
Among their number were David Haigh, deputy chief executive of GFH Capital Limited, and Salem Patel, a board member at the private equity company. Both previously attended Elland Road for United's victory over Wolves on the first day of the season.
Leeds have been identified by the group as an attractive investment due to the absence of any debt and the club's large fanbase.
The Gulf Daily News quoted a Bahraini source close to the takeover as saying: "This deal is a great one. It is a great investment as this is one of the six most popular teams in the country.
"As it is now, the football club has no debt. The only thing that they owe is for a lease, but that is not a big deal.
"Last year I believe that the club made £4 million to £5m and as a brand name they are almost at the same level as Premier League teams.
"If they do get into the Premier League, it will make the investment that much better."
Any takeover of Leeds would end Bates' seven-year reign which has been dogged by supporter unrest.
Protests have regularly been staged against the former Chelsea owner for a perceived lack of investment.