GFH Capital have outlined their plans for the takeover of Leeds United
GFH Capital, the Bahrain-based investment company have revealed details of their plans to takeover Leeds.
Last Updated: 28/09/12 10:23pm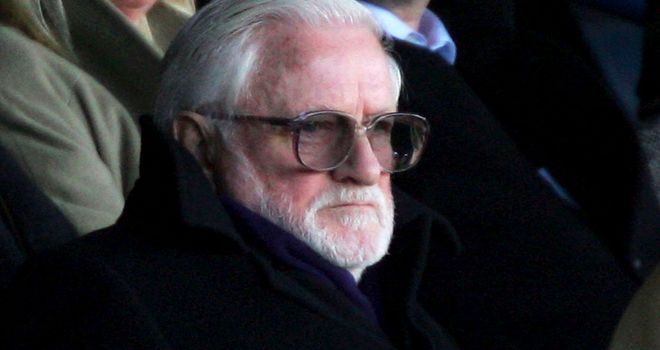 The company have been negotiating with current Leeds owner Ken Bates throughout the summer, but only on Thursday did any real detail come to light.
GFH had already penned a letter to the Bahrain stock exchange to confirm they were leading the "acquisition" of the Elland Road club but they have now produced a lengthy statement outlining their plans.
"(GFH Capital's) intentions, if successful in its acquisition, is to move the club back to the Premier League as quickly as possible and help to build a sustainable future for the club, both on and off the field," they said.
"This is expected to not only benefit the club and the surrounding community, but also the entire city of Leeds."
Hisham Alrayes, chief executive of GFH, added: "Like many around the world, people from Bahrain and across the Gulf are passionate about the game of football and notably, English clubs - their successes and hardships are a daily talking point.
"In so many instances this is what bridges the gap between borders and different cultures. We are excited by our intentions for Leeds United and remain fully focused on the specifics of this deal, hoping to conclude a positive outcome as soon as possible."
Passionate
Fellow chief executive David Haigh is a Leeds fan and has been public in his support of the club through his Twitter account over recent days.
He said: "As a club, Leeds United has it all - passionate loyal fans, a great heritage and masses of potential to return to the Premier League with the right, sustainable investment.
"From a business perspective, ownership of an English football club, notably Leeds United, is a great opportunity if the right strategies are in place to benefit from the significant revenues available from renewed broadcasting rights.
"From a personal perspective, I have followed Leeds United since childhood and having been back to Elland Road with my business colleague, Salem Patel and our CEO Hisham Alrayes for the last few home games, it makes us even more determined to acquire the club Leeds United and to see the club prosper.
"The existing infrastructure of the club and the result of the work of Ken Bates means that Leeds United is ready off the field to compete in the Premier League."