Ken Bates insists he is not to blame for the lengthy takeover process at Leeds United
Leeds United chairman Ken Bates has urged supporters not to blame him for a prolonged takeover saga at Elland Road.
Last Updated: 06/10/12 2:15pm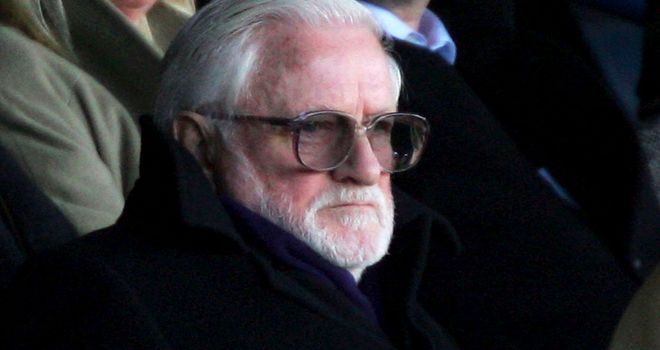 Bates opened negotiations with Bahrain-based Gulf Finance House (GFH) in June but, despite a series of statements and counter-statements from both parties, a deal remains unsigned.
According to Bates, the delay is nothing to do with him, with the former Chelsea owner claiming he is ready to sign over a club he took control of seven years ago.
"I'd like to be able to say something but there is a confidentiality agreement which seems to be a bit one sided," he said on Saturday.
"It makes it difficult to say anything. The real problem is their lawyers because this is a straightforward deal, by anyone's standards. I don't know what the delay is, they appear to try and make complications when there is no need to do so.
"I understand the share purchase is 171 pages long and I question if they are acting in their client's best interests. GFH want to complete a deal and we are happy to do a deal with them, but when last-minute things are slipped in, it makes things very difficult.
"By GFH's standards this is not a big deal, so I say to Leeds fans, don't blame me."