Neil Warnock salutes Leeds as a 1-0 win over Barnsley makes it five games unbeaten
Leeds manager Neil Warnock was thrilled with his team after the 1-0 win over Barnsley made it five games unbeaten.
Last Updated: 06/10/12 8:44pm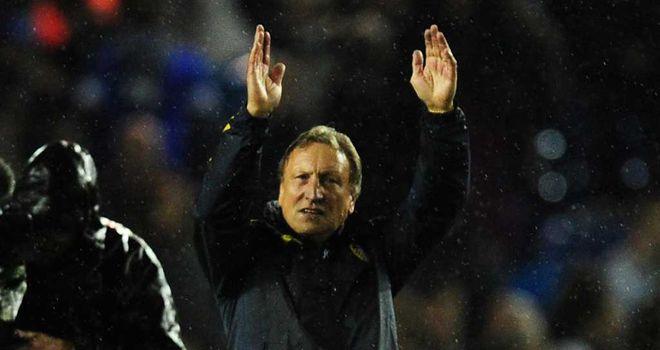 Leeds were the beneficiaries of a controversial penalty decision with the Lucciano Becchio cheekily chipping home the spot-kick after a foul on Lee Peltier by Stephen Foster.
The Tykes were certain the challenge was outside the box, and Warnock said: "It is fair to say the referee didn't have one of his better games. Both managers agree on that.
"I am going to do an 'Arsene Wenger' and say nothing about the penalty because I haven't seen it yet.
"I can't stand watching penalties, but I'm told Luciano just clipped it down the middle. He told our coach Ronnie Jepson, 'It's a good job it went in or the gaffer would have killed me'.
"That's five games unbeaten and what my lads have done in the last two or three weeks has been phenomenal. It has exceeded expectations.
"We were chasing shadows early on, but we changed the system and then looked more threatening
going forward."