Leeds United takeover deal 'almost there' and could be completed in three weeks
The man at the head of a proposed takeover of Leeds United hopes to complete a deal for the club within three weeks.
Last Updated: 18/10/12 6:02pm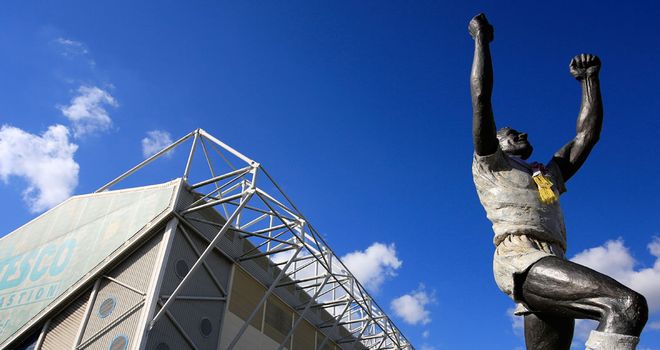 Leeds chairman Ken Bates opened negotiations with Bahrain-based Gulf Finance House (GFH) in June but a deal remains unsigned.
Bates on Saturday said both parties are still keen on completing the deal, blaming lawyers for the delay.
And David Haigh, deputy chief executive officer and chief operating officer of GFH Capital, told The Sun: "Leeds is like a young Pamela Anderson. It's in great shape, with superb assets and a great future ahead of her.
"Like any big acquisition we have to be thorough and that's the process we're going through right now. We're almost there and, hopefully, within three weeks it could be done.
"We are working incredibly hard to get the deal done but there are procedures and rules which must be followed."
GFH have been negotiating with Bates throughout the summer and are intent on returning the Championship club to the top flight.
In a llengthy statement outlining their plans, GFH said: "(GFH Capital's) intentions, if successful in its acquisition, is to move the club back to the Premier League as quickly as possible and help to build a sustainable future for the club, both on and off the field," they said.
"This is expected to not only benefit the club and the surrounding community, but also the entire city of Leeds."
Hisham Alrayes, chief executive of GFH, added: "Like many around the world, people from Bahrain and across the Gulf are passionate about the game of football and notably, English clubs - their successes and hardships are a daily talking point.
"In so many instances this is what bridges the gap between borders and different cultures. We are excited by our intentions for Leeds United and remain fully focused on the specifics of this deal, hoping to conclude a positive outcome as soon as possible."