Man arrested in connection with the attack on goalkeeper Chris Kirkland
A 21-year-old man has been arrested on suspicion of assault in connection with the attack on Chris Kirkland on Friday.
Last Updated: 21/10/12 2:26pm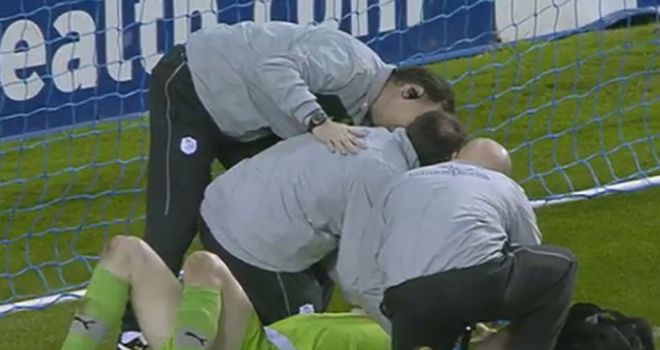 The Sheffield Wednesday goalkeeper was shoved in the face during the televised Championship game between Leeds United and the Owls at Hillsborough.
And Gloucestershire Police have now announced that a man from Cheltenham was arrested in connection with the incident shortly before 1pm on Sunday.
A spokesman for Gloucester Police said: "The investigation is being led by South Yorkshire Police. The man currently remains in police custody."
The attack followed a pitch invasion by Leeds supporters when Kirkland conceded a 77th-minute equaliser.
A man struck the former England international before returning to the stands of the Leppings Lane End as disturbances continued on the field.
Kirkland has since revealed he was stunned by the attack, claiming: "I felt the full force and I was just shocked because you never know what could have been in his hands."