Leeds United manager Neil Warnock has welcomed the takeover by GFH Capital
Leeds boss Neil Warnock is relieved following the news that new owners GFH Capital will assume control at Elland Road.
Last Updated: 22/11/12 4:08pm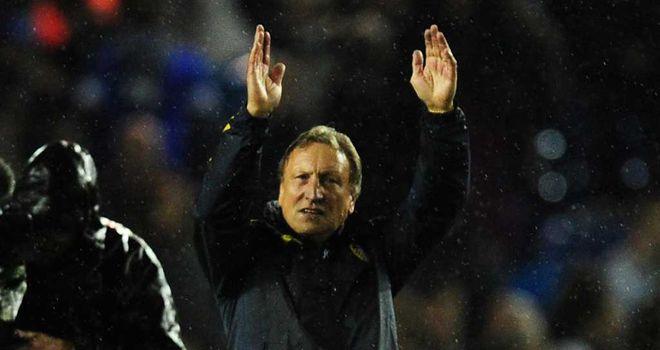 GFH Capital deputy chief executive David Haigh has joined the Leeds board and the Bahrain-based investment bank will appoint three more directors before Christmas when current owner and chairman Ken Bates will step aside to become club president.
"It's a fabulous step forward," Warnock said. "It's been a long time coming, but it's a progressive step for the club in general.
"It will probably be January before it has an affect on us, but I'm down the line already - and that was before the takeover - with trying to bring one or two in and I haven't changed targets because of the takeover.
"I'm still hoping to bring one, maybe two players in before (Thursday night's) deadline. I suppose it will make it easier, but it's not about finance with these people, it's about availability and their clubs being willing to let them out."
Warnock, due to meet the club's new owners on Saturday night, said he was delighted negotiations lasting six months were finally over.
"I have spoken to them," he added. "I've spoken to them several times over the last few months, but I don't know enough about things, but at last it has brought closure to the whole saga."