Neil Warnock still believes Leeds United can continue their chase for promotion
Leeds boss Neil Warnock cannot give up on the idea of winning promotion from the Championship.
Last Updated: 22/11/12 2:39pm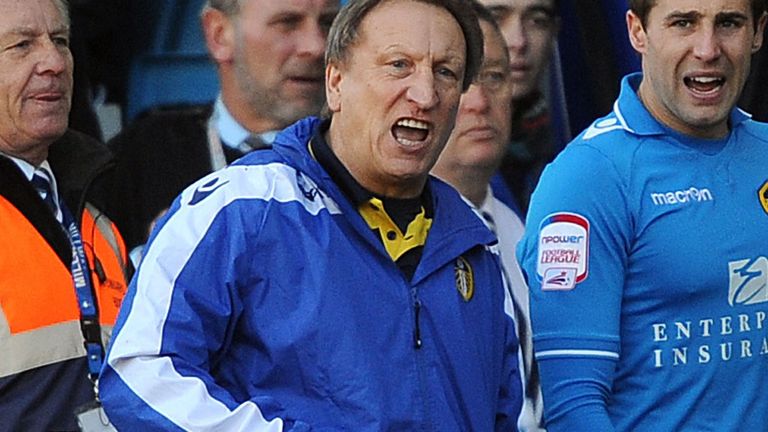 Warnock's side will be chasing their first league win in eight matches at home against high-flying former club Crystal Palace on Saturday, but will do so buoyed by Wednesday's confirmation that Bahrain-based investment bank GFH Capital will complete their £52million takeover of the club on December 21.
Asked whether he would be looking to avoid relegation, or targeting promotion this season, Warnock added: "At this moment in time probably the first one, before this news over the last 24 hours.
"But I've not given up anything me this season, I can't give it up. I'm not going to give it up, I'm going to have to bite my tongue and go with what we've got for a few weeks, but at the same time there's a plan that once January comes along we can have a right good go.
"We've got the best part of four months' worth of fixtures to go and we've got to make sure we're as ready as we can be in January to give it our best shot.
"In the meantime we've got to try and pick up as many points as we can with a run of difficult fixtures and all the problems we've got. Seven days ago I was thinking what a wasted opportunity, but this week everything's positive. It's like opening the curtains for me. We've got to look and think let's have a go and try and get as many points in these next few fixtures."