Leeds boss Neil Warnock is unhappy with a £2,000 fine for improper conduct
Neil Warnock is bewildered by a £2,000 fine imposed on him for instructing Leeds' players to snub referee Mark Halsey.
Last Updated: 30/11/12 12:32pm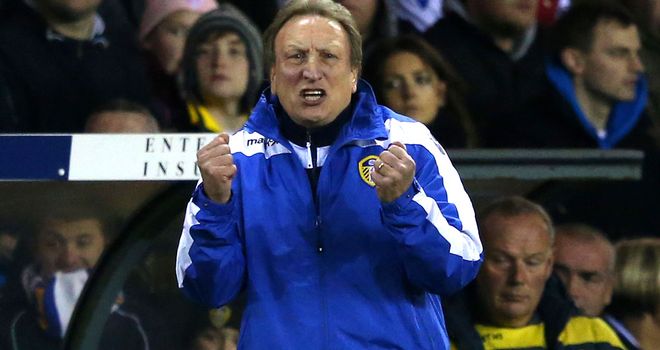 The Leeds boss was not happy with key decisions during the 1-0 defeat, including a 48th minute red card Luke Varney received for an innocuous looking elbow on Tottenham loanee Adam Smith.
Warnock has accepted the Football Association misconduct charge but failed in a bid to overturn the £2,000 penalty.
He said: "I am bewildered why stopping my players from shaking the referee's hand should cost me two grand. Surely I can talk to my players how I want.
"This is the least of the charges I have had in my career but I still don't understand it. I'll be asking for clarification."
Warnock takes his Leeds side to Yorkshire rivals Huddersfield on Saturday and the former Town boss is hoping football will be the only talking point after the game.
In Leeds' previous Yorkshire derby, events off the field overshadowed the 1-1 draw with Sheffield Wednesday when a number of Leeds fans invaded the pitch and one struck goalkeeper Chris Kirkland in the face.
"I'd like to think we could start getting behind the teams and have friendly rivalries instead of hostilities," said Warnock.
"I don't understand why all clubs have to have people talking about things other than football. It would be nice to come into a press conference just talking about football.
"These are two great clubs, enjoy the day and hope the best team wins."