Luciano Becchio will be off-limits in the January transfer window according to Leeds boss Neil Warnock
Leeds boss Neil Warnock has warned rival clubs that Luciano Becchio will be off-limits in the January transfer window
Last Updated: 24/12/12 3:25pm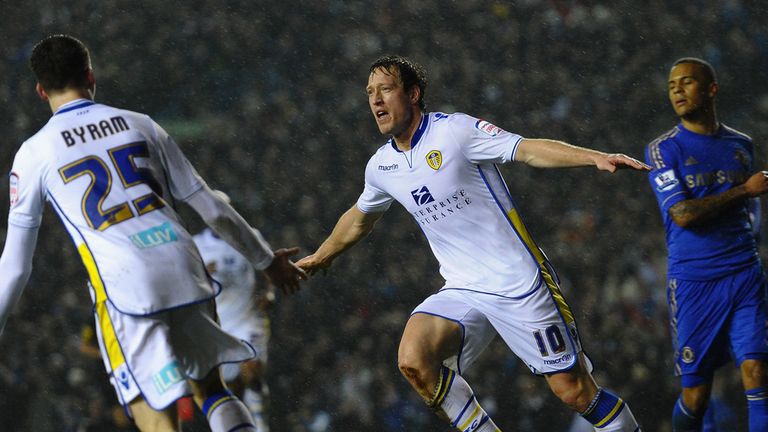 The Argentina striker struck twice at Elland Road on Saturday to seal a 2-1 win over Middlesbrough, marking 17 goals this season, and a delighted Warnock rejected suggestions his prolific strike rate might incite a battle next month.
Warnock, who took charge at United in February, indicated that Becchio, who has 18 months remaining on his contract, would be retained next month regardless of any offers for him.
Warnock said: "I don't think we'll lose anybody we want to keep. I can guarantee that while I'm in charge and they're in charge there'll be no key players leaving here - unless we want them to leave.
"We need every good player. We want to look upwards, not downwards or sideways.
"It's not just Becchio. If I was a Premier League manager I'd be looking at three or four of my players. If anyone calls then I'll answer my phone but I know what I'll say and I don't think the new owners will mind me saying it. No-one will leave unless we want them to."