Leeds boss Neil Warnock rues more lost points at Wolves
Neil Warnock was again left frustrated as Leeds dropped more points he felt they had done enough to earn at Wolves.
Last Updated: 09/02/13 8:21pm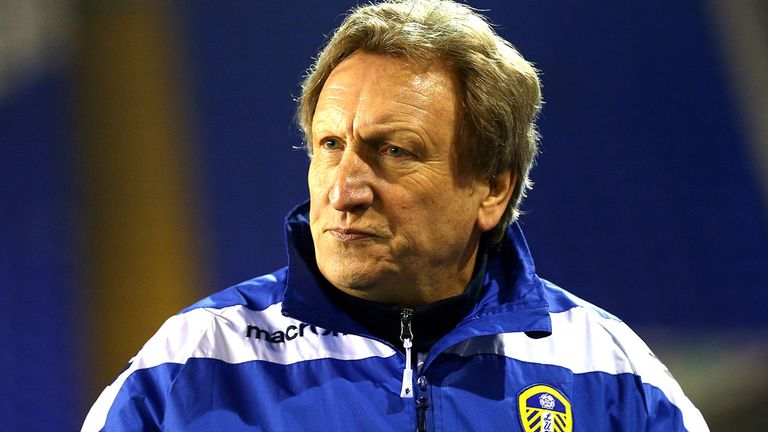 Last week, Warnock felt his play-off-chasing side had the better of the game at home against Cardiff but fell to a 1-0 defeat.
And on Saturday, they were denied a first away win in five attempts when Danny Batth headed in to earn the home side a 2-2 draw.
Wolves had taken the lead through a Lee Peltier own goal before Leeds turned the game around courtesy of a Luke Varney goal and Ross McCormack's penalty.
"The frustration for me is that we have just played Cardiff City and Wolves and we should have had six points and I have got one out of both games," said Warnock. "I want to get into the play-offs and I am disappointed that we are not in the play-offs and games are running out.
"I want to go up. I think I am more frustrated than anybody. It is all right for the players they are all young and they can play for years to come. I want to get into the play-offs so I am frustrated over the last two games.
"But I am ever so pleased the way we have played since the Barnsley debacle (when they lost 2-0). It is good for the future. At least I have the team that I want together at the moment.
"I can't fault anyone now. This is the team that I would like in the trenches with me if we were going to war. You know what I am like. Everyone is genuine. A manager asks for them to give their all and they did today. But the games are running out.
"I want to get promotion and that is why I came here. I have the players I want now. The new owners have been supportive and we have players who want to play for the club and that is half the battle at a place like Leeds.
"I was really proud of them today and we will give it a good shot in the last 16 games."
Leeds are five points and five places below the play-off places.