Leeds boss Neil Warnock doesn't fancy life at the top of the Premier League
Leeds boss Neil Warnock says he wouldn't swap jobs with Roberto Mancini as he prepares to lock horns with the Italian.
Last Updated: 17/02/13 1:09pm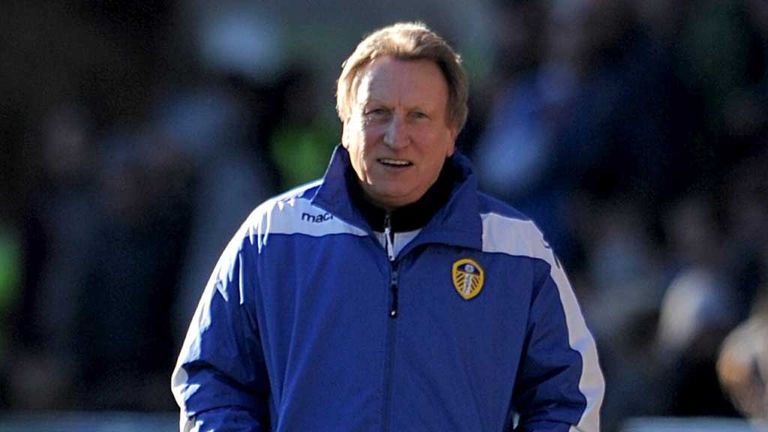 Warnock insists he is happier in his current environment, even though money is tight at Elland Road, and feels he would not be able to cope with the focus of life at the top of the Premier League.
Neither side is all that close to achieving its aim this season with Manchester City 12 points adrift of Manchester United in the Premier League and Warnock's side struggling to mount a play-off challenge in the Championship.
"I don't think I'd be able to cope. I only had six months with the current type of Premier League players and I didn't enjoy that at all," Warnock said.
"I wouldn't like to have two teams where you've got 11 or 12 not in the team to deal with, who are world class players, who all think they should be in the team, who all their agents think they should be in the team. Good luck to them.
"I don't envy that at all. It's fabulous to have a team like that, but I don't envy the off-the-field things that you get.
"It's a major problem at the top clubs I think. I'd love to go up with Leeds, with a genuine bunch of lads, like we did at QPR - most of them are back in the team now - it's great to go up with a team like that.
"I think people like Mancini, and I'm not being disrespectful to him, need the financial support they've got. Like (Jose) Mourinho. I don't think they could manage at Leeds in the current climate, or anywhere else other than top level, that's the way they are."
Leeds are eight points off the top six entering the final third of the season but Warnock feels they are better than their recent results and hopes their luck turns soon.
"If you look back at all the games we could very easily be well in the play-offs," he added. "Even the last three games. That's the big frustration for me and the fans.
"I think that's why the fans have been vocal as well. The three games, Cardiff, Wolves and Middlesbrough, how we've not got nine points out of those I'll never know, so it is doubly frustrating for me."