Leeds manager Neil Warnock happy to walk away from club
Leeds boss Neil Warnock says he does not deserve the fans' abuse he received during the FA Cup loss to Manchester City.
Last Updated: 17/02/13 7:12pm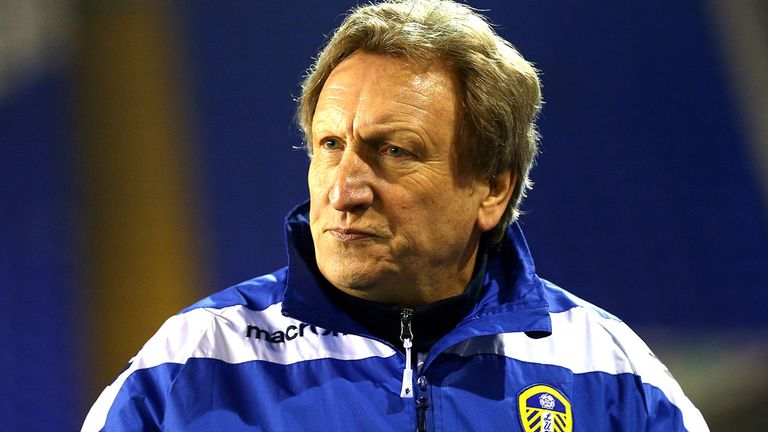 And Warnock believes he 'deserves a medal' for enduring what he feels has been a difficult past 12 months at Elland Road.
Pressure is growing on Warnock in light of his failure to mastermind a promotion challenge this season and chants of "Warnock - time to go" were heard from the away end at the Etihad Stadium during Sunday's 4-0 defeat to City.
Warnock's contract as Leeds manager expires at the end of the season; he has told owners GFH Capital he will not be staying on next season and has claimed he would leave earlier if he was asked.
"I don't deserve that (abuse) after the year I have had, but I am unlucky to have been at three clubs with three takeovers," he said, in reference to previous spells with Crystal Palace and QPR.
"I understand their feelings and the noise they make shows what sort of club it is. If we go up, the owners know I won't be here and the further away we get (from promotion) the club will be looking to see what they're going to do and, if I can, I will help them."
Warnock took over at Elland Road a year ago but now accepts the writing is on the wall as far as his pursuit of a record eighth promotion goes.
"I'm living away from home for one last year at promotion," he said. "I'm sure the club will be sensible and in a couple of years they will be back in the big time.
"It's their prerogative (if they want to sack him), if they think it will help, I'm not against it. Whatever is best for Leeds United. But with what's gone on over the last 12 months I think I deserve a medal."