Leeds manager Neil Warnock tells owners not to rush into appointing a new boss
Leeds United boss Neil Warnock has urged the club's owners not to rush into finding his replacement.
Last Updated: 18/03/13 12:09pm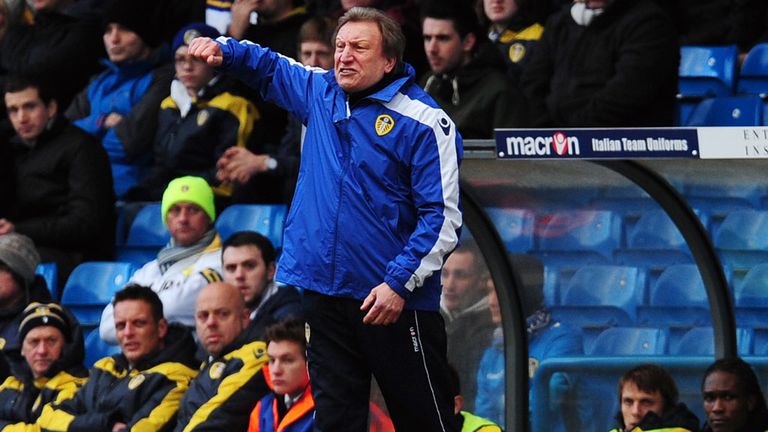 The 64-year-old Warnock is expected to quit his post should United fail to gain promotion to the Premier League this season.
Saturday's defeat by Huddersfield at Elland Road leaves Leeds seven points adrift of the Championship play-offs with eight games left to play.
But Warnock reckons the United's owners should wait until the end of the current campaign to appoint his successor, as they will have more options.
"I want them to get the best manager they can get to replace me and some of them might not be available until the summer," said Warnock.
"They're in a situation now where the club is geared for the Premier League.
"The new owners have come in, it was the longest takeover I've ever known, I expected that to be finalised last August, so it has been a difficult eight or nine months for me.
"But they've come in and they're going to do things steady.
"It's not like they've got to chop and change everything now. I think two or three additions now with a very good squad, the whole club with the fans and everything, it's just geared now."