Leeds confirm they have parted company with manager Neil Warnock
Neil Warnock has stepped down as Leeds United manager following the 2-1 defeat by Derby County.
Last Updated: 02/04/13 11:36am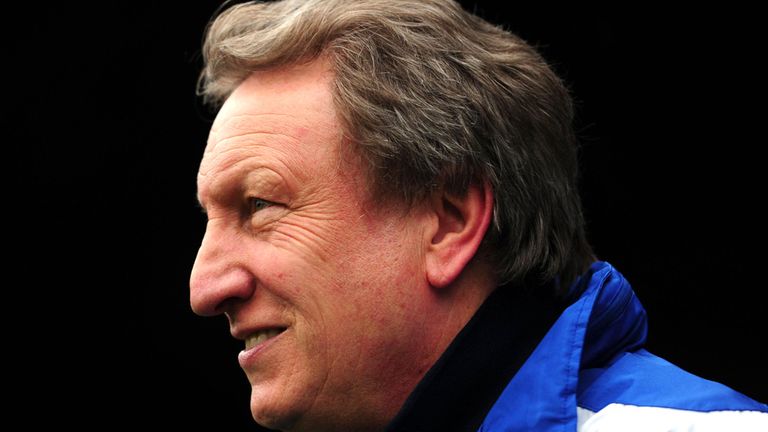 The deflated Warnock conceded the club now have no chance of reaching the play-offs this season, and he insisted the time was right for a change at the helm.
Angry chants of "Warnock, time to go" echoed around Elland Road at the final whistle, and the club later issued a statement confirming his departure, with development squad manager Neil Redfearn placed in temporary charge.
The statement read: "The decision has been taken with a view to preparing for the 2013/14 season and Neil Redfearn will be asked to take control of first team coaching until a permanent appointment is made.
"This may well be after the end of the season dependent on the availability of the club's preferred choice to become the next manager.
"A short-list has already been prepared as Neil was always going to leave at the end of the season in the event that we did not get promotion.
"However, with availability of suitable candidates changing all the time then we will adopt a flexible approach, so as to ensure that we make the right appointment.
Chief executive Shaun Harvey said: "We would like to thank Neil for his efforts during his time as our manager and share his disappointment that we could not achieve promotion this season.
"We now need to look to the future and the search for his replacement is underway, for which there is no fixed timescale as securing the services of the right person is the primary objective, so as to give us the best chance of promotion next season.
"We would also like to thank Mick Jones and Ronnie Jepson, who will leave the club with Neil, for all their hard work since coming to the club."
After the defeat to Derby, Warnock said: "We are not going to get into the play-offs now so it is a good time to put somebody else in charge until the end of the season.
"I don't think they should rush into a permanent appointment because there are no outstanding candidates at the moment, but there will be in the summer.
"I have been a manager for 33 years and this last 12 months have been the hardest. I have given it my best shot but being honest we haven't been good enough in the final third of the pitch.
"It would appease the fans if I go now and I will recommend putting Neil Redfearn and Gwyn Williams (technical director) in temporary charge until the end of the season.
"If the owners asked me to stay on for the remaining games I would but I don't think it will come to that and it wouldn't appease the fans."