Leeds chief Ken Bates says he wanted to sack Neil Warnock sooner
Leeds United chairman Ken Bates has revealed he wanted to sack former manager Neil Warnock last October.
Last Updated: 26/04/13 3:03pm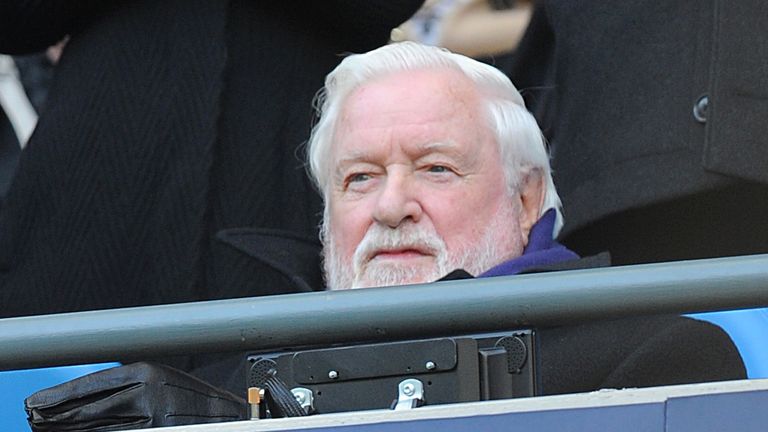 After a protracted period of negotiation, Bates sold the Championship club to Dubai-based private equity firm GFH Capital in December last year.
Bates announced at that time he would remain as chairman until the end of the season before becoming club president, ending an eight-year reign in charge.
Warnock was sacked by Leeds in April after a poor run of results and has since been replaced by former Reading boss Brian McDermott.
Bates admits he wanted to part ways with Warnock six months before he was shown the door but says his hands were tied by a clause in the club's agreement with GFH.
He told the Yorkshire Evening Post: "As everyone knows, we agreed a 90-day exclusivity period (with GFH Capital) that was due to run until August. We took that to mean the deal would be completed during that period, meaning the club could still have a real go at getting promotion this season. Instead, things dragged on and, eventually, they (GFH) asked for an extension to November 19, which was turned down.
"Despite that, what we did agree to do was keep talking and, obviously, the deal went through on December 21.
"What people won't be aware of, though, is that two clauses were included in our agreement with GFH. One was that we could make no material change without consulting GFH, while the other was that Neil Warnock had to stay as manager.
"It meant any player bought or sold from June (2012) onwards had to be discussed and approved by Salem Patel, on behalf of GFH. We were happy to do that because, as I say, we thought the takeover would go through during the summer.
"Unfortunately, it didn't and, instead, the deal wasn't done until December 21. A consequence was that we had to keep Neil Warnock when I didn't think we should.
"I wanted to sack him in October because I didn't think it was working out. But I couldn't because of what was happening with the sale."
Wasted
Bates has described the current campaign as a "wasted season" for Leeds after it was overshadowed by the takeover and is disappointed not to have seen them return to the Premier League under his reign.
"The plan when I came in was to get Leeds back in the Premier League but, unfortunately, that has not been possible," he added.
"In that respect, this season has been particularly frustrating, as I feel we really should have been at least challenging.
"In many ways, it has been a wasted season. A lost year, if you like."