Sky Bet Championship: Andrew Flowers pulls out of race to buy Leeds United
Andrew Flowers has confirmed he has ended his bid to buy troubled Championship club Leeds United.
Last Updated: 06/02/14 9:10am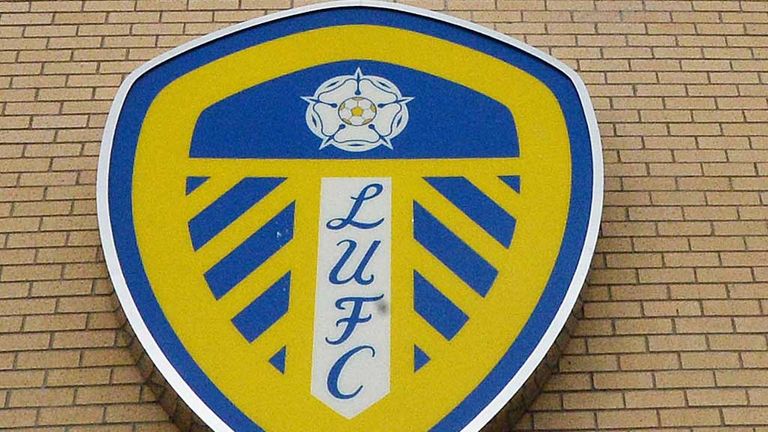 Flowers, who served a winding-up petition against the club on Tuesday, released a statement claiming his interest in buying United from Gulf Finance House Capital was over.
And Flowers' decision now leaves the way clear for Massimo Cellino to take control at Elland Road.
Flowers, who runs Leeds' principal sponsor Enterprise Insurance, claimed the bid from Cagliari owner Cellino, which has been accepted and he was hoping to topple, represented a "fire sale" and was "superficially attractive".
His statement read: "I entered discussions in good faith to buy this club for the simple reason that I am a lifelong supporter and sincerely believed that I could make a real contribution towards the goal of promotion to the Premier League and at the same time provide the stability and sound financial governance the club desperately needs.
"However, the emergence of Mr Cellino's bid, and the nature of the transaction, seems to have crystallised the attitudes of both GFH and the Leeds United board, enabling them to dispose of the club with no consideration for its ultimate security and wellbeing.
"In effect, it is a "fire sale" transaction which is not in the interests of Leeds United, its players, staff or loyal supporters."
Meanwhile, Mike Farnan, of Together Leeds, are still continuing with their bid for the club.
This released a statement that read: "We have watched the events of the last week with considerable interest.
"We remain committed to delivering a fully-funded, sustainable, long-term plan, to rebuild Leeds United FC and restore it to its rightful place in English football. We have assembled a team of highly regarded individuals and advisors who have substantial reputations in football and are ready to move quickly to resolve all outstanding issues.
"We have reached out to GFH with every intention of demonstrating that this is a bid backed by credible Leeds, Yorkshire and footballing people that offers them an acceptable solution and the club and its supporters a dynamic future. The commitment and determination shown by Andrew Flowers has made us more determined not to walk away. Together our group can and will deliver a vision that has at its heart the club we all cherish.
"In the best interests of Leeds United, our offer of constructive dialogue will remain open. We now await GFH's response and will look forward to finding a constructive, embracing solution to ensure that the distractions of this prolonged uncertainty can be put behind the club and the focus return to football."