Championship: Massimo Cellino confident over Leeds deal
Massimo Cellino is hoping to push through a deal for Leeds after finalising the sale of his Serie A outfit Cagliari.
Last Updated: 11/02/14 8:10pm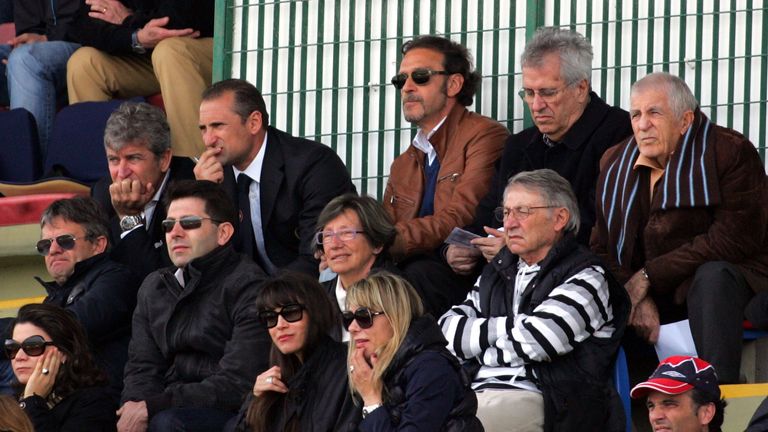 The 57-year-old admits he is sorry not to have achieved his aims with the Sardinian outfit, but he is now looking to a new adventure with Leeds in the Sky Bet Championship.
"22 years dreaming the impossible dream, I am a poor romantic, I am sorry if I haven't succeeded in my aims," he said.
"I have practically sold Cagliari, the formalities will be completed when the lawyers of the buyers provide assurances to the league's governing bodies. They are good people."
Cellino would not reveal the identity of Cagliari's new owners, with reports in Italy suggesting they were either American or Qatari.
The Italian has now turned his attention to Leeds and he is due to attend a Football League hearing on Wednesday, when they will rule on whether he has passed the league's test of whether he is fit to own a club.
Cellino was initially convicted of fraud in 1996 before being cleared on appeal, which means that is unlikely to be an issue with the English authorities.
"It is not going to be a problem," Cellino told the Financial Times when asked about the Football League hearing.
"I have owned a club for 22 years. I have a lot of experience."
Cellino says that as soon as he has league approval, his first move will be to buy back Elland Road for the club.
"On Thursday I am going to the bank and I will buy our stadium. I have the funds to buy Leeds and to run Leeds," he said.
"A club like Leeds has big potential. I want to see Leeds United versus Manchester United like it used to be. I want to make the fans happy. I know what it means to be a fan."
It remains to be seen whether Brian McDermott will remain at the helm at the club with Cellino taking charge, having at one point been sacked last week before returning to the club.
"If Mr Cellino owns the club, it's very important that the manager and the owner have respect and they get on and can work together," said the Leeds boss.
"I've had one conversation with him. If it's going to be him then at that point he will sit down with the manager, I would imagine.
"The manager and the owner are the most important relationship at a club. It's got to be really tight.
"Mutual respect is so important for me. If I get respect, I will give respect. Whoever it might be, the owner, that's the criteria and it's very simple."
In the latest Football League Hour, Ian Ormondroyd joins us in the studio to discuss the events at Leeds and the impact on the players.