Prospective Leeds owner Massimo Cellino says he won't fight Football League
Massimo Cellino will not fight the Football League if they refuse to grant him permission to take charge at Leeds.
Last Updated: 10/03/14 10:11am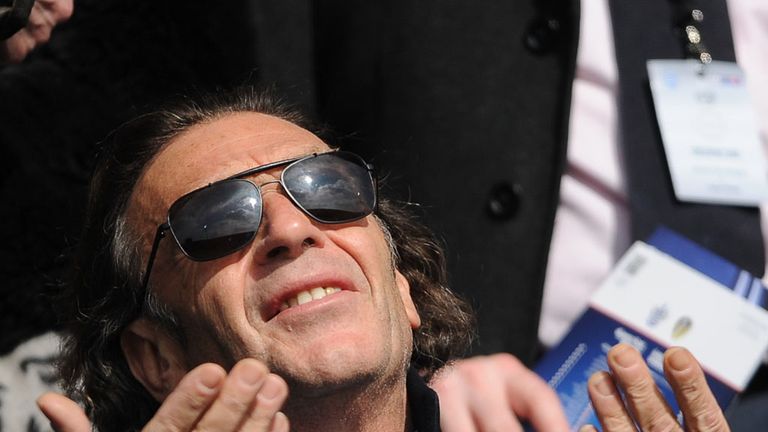 Cellino must pass the league's 'fit and proper persons' test to take ownership of the Championship club.
The Italian agreed to buy a 75 per cent shareholding in Leeds at the start of February, but he is still waiting to get the green light to take charge.
"I actually appreciate what the Football League are doing and it's good they are being so thorough," he told The Sun.
"I just hope they do this with everyone now because they haven't in the past.
"If they turn me down, I will walk away - I will not fight it. I will go back to Miami to spend all my time with my wife and children.
"I don't think there is anyone better than me to run this club, though.
"You have to ask why I came to buy Leeds? To steal money from them? There is nothing left to steal!"
Hammering
Cellino also let his feelings be known about their 5-1 hammering at the hands Bolton Wanderers on Saturday.
Cellino, who has spent over 20 years in charge of Serie A side Cagliari, pulled no punches in his assessment of Leeds' display.
"We didn't even try to play and they made the fans ashamed. I feel so sorry for the supporters and want to put this right," he said.
The result piled more pressure on boss Brian McDermott - sacked by Cellino in January only to be reinstated within 24 hours - but he appears to have the Italian's backing.
"The players ****** me off because they didn't fight. I blame them, not Brian - I'd like to support him," he said.
"In 20 years of owning Cagliari, I never once saw them play like that. They might lose, but they always fight. We talk about Cellino and McDermott but this was about the players.
"What they did today, I would kick their ***** one by one. They are guilty.
"They were without pride and should be ashamed of themselves. They're chickens and are much better than this."