Brian McDermott seeks clarity on Leeds' ownership
Sky Sports News' Bryn Law reports from Elland Road where Leeds boss Brian McDermott is trying to focus on his team's efforts on the pitch - despite events off it continuing to dominate the headlines.
By Bryn Law
Last Updated: 08/04/14 8:57pm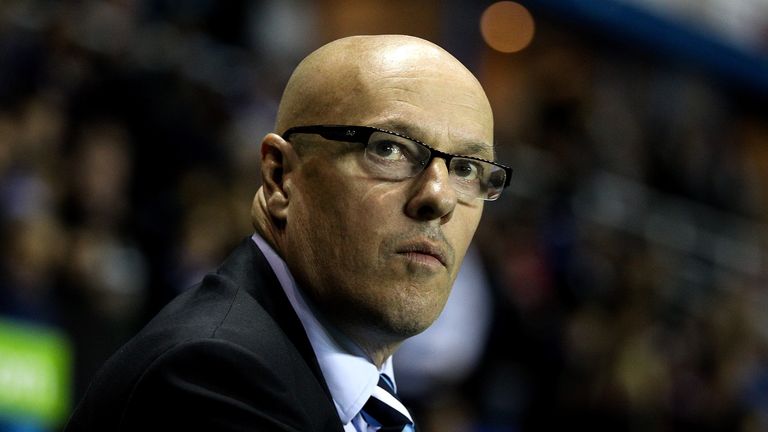 The Football League will meet to discuss the proposed Cellino takeover again on Thursday with McDermott, like most fans, desperate for some sort of resolution.
"I have no idea what's going to happen on Thursday," he told me on Monday. "But we need clarity."
It's clear the uncertainty is having an impact on life at the club. The manager says he can't make any plans for the longer term on recruitment or pre-season arrangements until the situation has been resolved.
In the short term, he's got to deal with the fall-out from a crushing 5-1 home defeat at the hands of Bolton on Saturday.
It was a result that left Leeds looking unlikely to make any real push for a play off place, a performance that led some fans to question whether Massimo Cellino should have been allowed to see his through his plan to sack the manager on the final day of January?
McDermott understands the perception held by some that he's working on borrowed time, until the takeover's ratified perhaps. "I can't affect that, I can only affect what we do to make sure we win against Reading, that's the only way to guarantee longevity."
The Reading fixture marks a year to the day since McDermott took over at Leeds and, despite everything that's happened in that time, he remains upbeat, "It's still a great job at a great club. You just want to be the manager that finally gets it right here."
Reading are the side in the final play-off position, the only side Leeds can have any hope of catching and to do that they already need to make up an eight point gap, so anything other than a home win will surely ensure at least some certainty in the shape of another season of Championship football.