Massimo Cellino pays Leeds players 'a proportion' of wages pending appeal outcome
Leeds players have been paid only part of their wages this month as the ownership of the club remains unresolved.
Last Updated: 28/03/14 9:58pm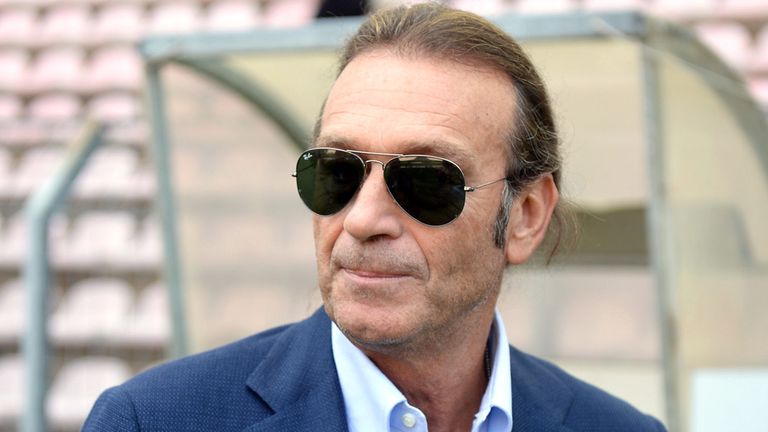 Massimo Cellino's takeover was this week blocked by the Football League after he failed their owners' and directors' test.
The Italian businessman is appealing that ruling, and his case is expected to be heard by an independent QC within the next fortnight.
In the meantime Cellino - understood to have been bankrolling the club since his company's purchase of a 75% stake was agreed in February - has agreed to pay 50% of the March wage bill.
Professional Footballers' Association chairman Gordon Taylor said: "I've been in touch with the players and the club. The players and club have had a meeting.
"A proportion of the players' wages has been paid via the prospective owner Massimo Cellino.
"The remaining wages will be made subject to Cellino's Football League appeal. There has been a compromise between the current owners and Cellino.
"The players are holding together and understanding of the situation."
The Football League appeal will be heard by an independent QC and Taylor revealed it could now take place as early as next week following the club's failure to pay the players in full.
"The players are being realistic about the situation," Taylor added.
"It's not ideal. It's obviously better for them to have some certainty, but they are holding together and will wait for the outcome of the appeal, which could be next week.
"We've been involved with the meeting between the club and the players and all parties are satisfied with this way forward."
Cellino was barred from completing his takeover after it emerged he had been convicted of a tax offence by an Italian court.
The Cagliari owner argues he should be considered innocent pending the outcome of any appeal against that verdict.
Current Leeds owner GFH Capital have reportedly claimed that Cellino agreed to meet the club's running costs for six months when he exchanged contracts to buy 75 per cent of the club's shares in February.
"Ideally every club needs to have good, strong ownership and a long-term strategy for continued success, but that cannot be guaranteed in football," Taylor said.
"Leeds have reached the very top of the game and with their history are still considered to be one of our big clubs, with an excellent supporter-base.
"We hope a club with all this tradition has the strength to come through this.
"In an ideal world the situation there at the moment would not happen, but football is not as easy as that."
Later in the day, the Leeds United Supporters' Trust revealed it has written to the Football League to encourage it to do "everything in its power to honour the duty of care" of the club.
A letter written by Trust chairman Gary Cooper read: "We urgently call upon them to ensure that they will do everything within its power to honour the duty of care to Leeds United as one of their member clubs.
"We understand that as part of the process regarding a change in ownership, Leeds United have provided the Football League with detailed financial plans and proof of funds going forward.
"Further to the decision that they have made, we are sure that the Football League will be aware of the financial impact that this will have on Leeds United and therefore we demand that they take every available action open to them in order to ensure that they act in the best interest of their member club and do all that they can to ensure financial stability is maintained.
"With reports in the press today suggesting that players have not been paid, this action needs to be swift in order to avert a major crisis."