Sky Bet Championship: Leeds boss Brian McDermott defiant after defeat to Charlton
Last Updated: 02/04/14 6:50am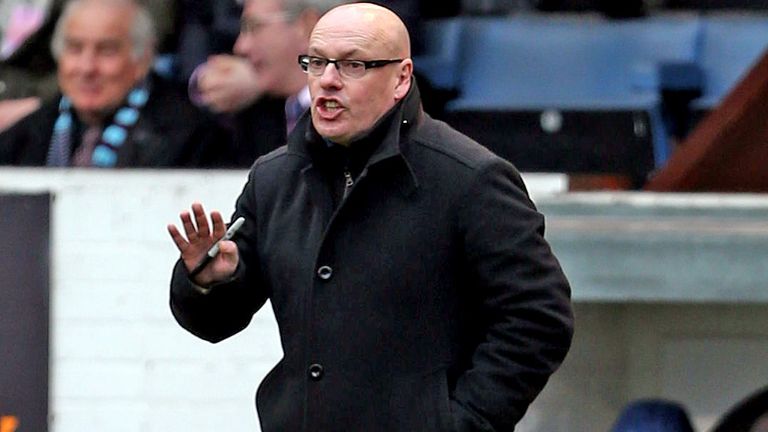 Leeds manager Brian McDermott said he resented suggestions he should quit after a 1-0 defeat to Charlton condemned the troubled Yorkshire club to a fourth defeat in their last five home matches.
Iran international Reza Ghoochannejhad curled home a brilliant first goal in England early in the second half and goalkeeper Ben Hamer produced a fine save to keep out Ross McCormack's last-minute penalty to lift Charlton three points clear of the relegation zone.
But while Charlton gave their survival bid a huge boost, Leeds slumped to a third straight defeat after another performance that did little to lift the gloom at Elland Road.
Leeds, waiting to learn the outcome of Massimo Cellino's protracted £25million takeover bid, could spend the rest of the season looking over their shoulders after only three wins since December 21.
Leeds' future has effectively been placed on hold while a judge in London decides whether or not to uphold the Football League's decision to disqualify Cellino from taking control, and McDermott was clearly struggling to keep his emotions in check.
"I've been in football 30-odd years and I've never experienced anything like this, I really haven't," McDermott said. "Both on and off the pitch. Someone's just said to me that people are saying I should resign.
"Well actually, if people know what's gone on here and what I've had to go through, then to make that suggestion...They won't see me resigning, no way, absolutely no way.
"It's just a joke really when I think about that."
When asked if he resented that suggestion, the former Reading boss replied: "Bordering.
"If I'd have come here and everything was stable and we had money available for players and everything was going right, then I could understand the sentiment behind that.
"Probably I wouldn't be here. They'd have made a decision and when the new ownership comes in that decision will be made, who ever it might be.
"At this moment in time we haven't got that decision, so we need to get that quick."
Leeds' coaching staff and players received only half of their March wages last week, and McDermott added that managing director David Haigh went into the dressing room before kick-off in a bid to offer the squad assurances.
However, McDermott said Haigh was not able to tell them when they would receive the remaining 50 per cent of their salaries.
"I'm not finding it easy," the former Reading boss added.
"There's no doubt about that and it definitely tests you. I've definitely been tested. We've all been tested. The fans have been tested.
"They've been tested here for 10/11 years. Someone said to me earlier on who'd been at the club a long time, this is as bad as they've seen it.
"But we've got to get through it because it's a great club."
Charlton boss Jose Riga, in contrast, could not be happier after his side won their third game in seven matches under the Belgian, with just two defeats.
Riga appears to be winning over Addicks fans after replacing the popular Chris Powell on March 11.
"It was a very big win for me and certainly for Charlton," said the 56-year-old former AC Milan academy coach.
"We knew these three games away, against (Nottingham) Forest, Derby and Leeds would be very difficult.
"But of course we were looking to do our best and when I see now the results, it's very good for us.
"The win at Forest we deserved, but here, maybe we won in a different way, but for me the way is not important, the most important is the result."
Regarding Ghoochannejhad's stunning winner, Riga added: "I know what Reza is able to do and he was good in the game.
"He was part of the game and I'm not totally surprised. This guy needs some confidence, he needs to work hard, offensively and defensivel,y and he did that and it's good for the team too.
"This (result) is only one step more for me because we have very important games ahead against Yeovil and Barnsley, so the story is far from ended."