Contract news: Leeds' Michael Brown planning to play another year
Veteran midfielder Michael Brown intends to play on for another season, be that at Leeds United or somewhere else.
Last Updated: 05/05/14 8:07pm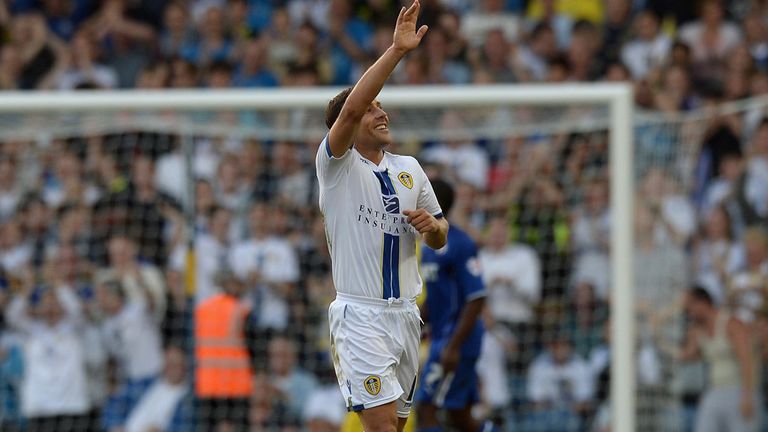 The 37-year-old is among those due to be out of contract at Elland Road this summer, and he has no fresh terms to consider.
He has spent the last three years at Leeds, during which time he has proved to be a reliable second tier performer.
Brown, who is 19 years into his professional career, claims he will take any decision on his future 'in his stride' but has made it clear that he is not planning on hanging up his boots just yet.
"At 37 you take it in your stride whichever way it's going to be," he said in the Yorkshire Evening Post.
"For the last few years I've been here to help, to play some games - whether that's 20 minutes here or there - and to help around the dressing room. That's what I think I've done and I hope I still show a good example. Long may it continue.
"But I want to carry on playing. I don't want to just step down and do some coaching. I want to play another year, maybe with a bit of coaching on top. If it's here then we'll have that conversation but I'm not sure what direction the club are going in at the moment. Only time will tell.
"I've just enjoyed it day-to-day and I'm looking forward to the summer."
Brown made 19 appearances in the 2013/14 campaign and was pleased to help Leeds end the season in a positive manner, with a final flourish leaving them in 15th spot.
He added: "It's a shame that I haven't played as much as I would have liked but we've come in, us seniors, when we've needed a few results and we've done okay considering we've not played too many games.
"We've won three and got a draw from the last five so the end's not been too bad.
"I still love it and I want to carry on. You've just got to look after yourself, stay fit and be headstrong.
"People have to know what it is that you bring too. It's not always about flair but sometimes an understanding of how to win games and organise. As you get older, you've got to do that."