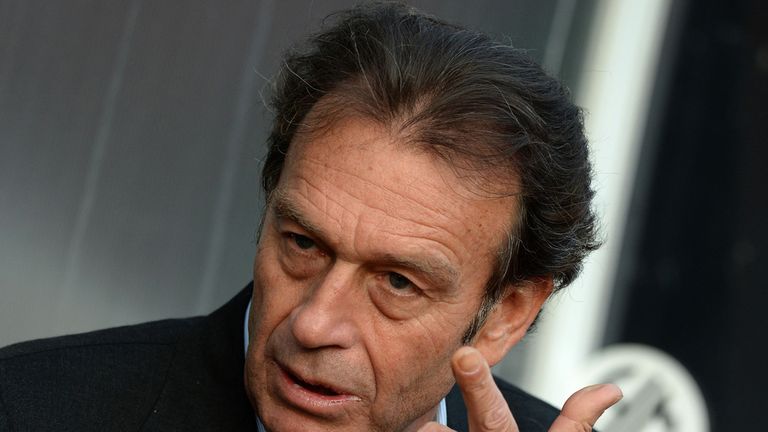 Leeds United owner Massimo Cellino has sold Cagliari Calcio to Italian company Fluorsid Group for an undisclosed fee, the Serie A club announced on Wednesday.
Fluorsid, a chemical company based in Cagliari and owned by the Giulini family, has acquired 100 per cent stake of the Sardinia football club for a reported 45million euros.
A statement from the club read: "Today (Wednesday) a contract has been signed for the sale of the 100 per cent stake of Cagliari Calcio to Fluorsid Group."
Cellino purchased Cagliari in 1992 and had been looking to sell the Sardinia-based outfit since acquiring a 75 per cent stake in Leeds earlier this year.
He revealed last week he had entered negotiations with the Giulini family to hand over the club after the sale of Cagliari to an American consortium group fell through earlier this month.
"During the first few months of 2014, I convinced myself that the time had come to end my 22-year experience at the helm of Cagliari Calcio," Cellino told the club's official website.
"They have been intense and marvellous years during which I have experienced unforgettable moments.
"I want to thank everyone that has accompanied me in this journey.
"The club shareholders have taken a careful decision with regards to the sporting ambitions of the club, the seriousness of the project and the adherence of the territorial values.
"Cagliari Calcio is in need and deserves a precise and ambitious project. Fluorside Group and Tommaso Giulini are a guarantee in this sense.
"The fans can be calm. Cagliari Calcio will continue a journey of sustainable growth."
New owner Tommaso Giulini inherits a club that finished 15th in the Serie A standings, seven points clear of the drop zone.
"The Cagliari Calcio that I have in mind is ambitious," Giulini said. "It has very clear foundations: the development of a successful technical project, the growth of the youth system, innovation and to make our brand more international.
"The next few days will serve, besides defining the details of the deal, to create a working plan in order to face the main issues, such as coaching staff, team, sponsors and the stadium."