Transfer news: Leeds boss David Hockaday gives up on Chesterfield defender Liam Cooper
Last Updated: 01/08/14 12:15pm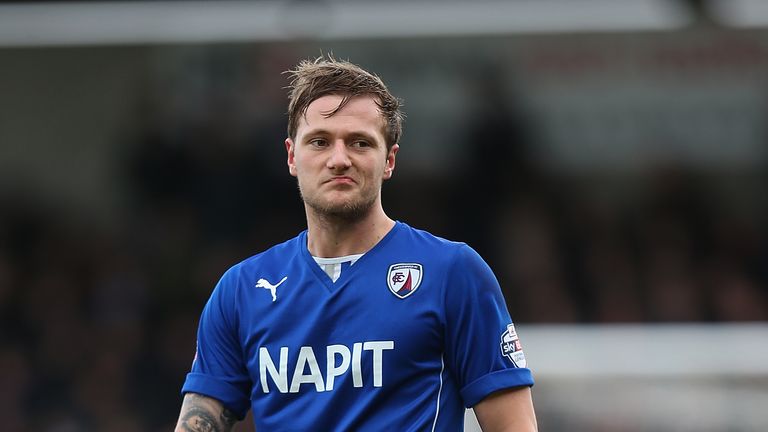 Leeds boss David Hockaday has described the club's attempts to sign Chesterfield defender Liam Cooper as "dead in the water".
Last season's Sky Bet League Two champions this week rejected two bids from the Elland Road club for the promising centre-half.
Leeds are reported to have offered in the region of £500,000 but the Spireites value the 22-year-old former Hull trainee nearer the £1million mark.
Hockaday feels that is too much money and he has turned his attentions elsewhere.
Asked why any potential deal broke down, he told BBC Radio Leeds: "Finances. I'd done my homework on the player and we felt it was too much.
"He impressed us when we played against Chesterfield last weekend. He did well against us and he is a good player and a good prospect.
"Every player has his price and they want too much for him so we've walked away from it and we will pursue other targets."