Transfer News: Leeds continue talks to sign 'special talent' Adryan on loan
Last Updated: 19/08/14 10:10am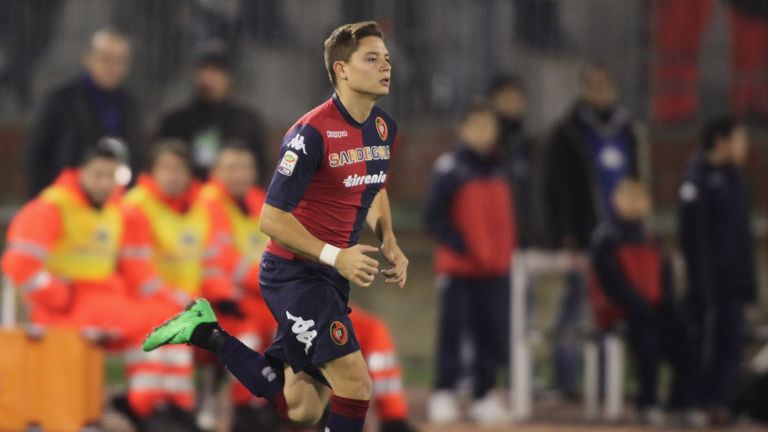 Leeds United owner Massimo Cellino has described Adryan as a 'special talent', but has conceded it is a 'complicated deal' to try to sign the Brazilian.
Adryan is currently on an 18-month loan at Cagliari, who were formerly owned by Cellino, from Flamengo, but is wanted for the season by Leeds.
Cellino is confident that the 20-year-old playmaker wants to move to Elland Road and talks are ongoing to try to broker a deal.
"The player wants to come to Elland Road, so that is not the issue here," Cellino told The Sun. "I know Adryan well and he is a special talent.
"But this is a complicated deal. There is still talking to do with Flamengo and the player's agent."
Leeds boss Dave Hockaday confirmed he is hoping that the squad will be strengthened further before the transfer window closes.
Hockaday said: "I am looking at players who can come in and make a difference. That is the key now. The president and I are talking, texting and meeting every day and looking at options.
"It's a very considered approach and I think we have done pretty well so far.
"We have had a really good look at the players and assessed where we feel we need to strengthen. And I think if and when we bring players in, I'd like to think they are going to be players who are going to challenge the starting XI, instead of squad players."