Mitchell Cole, who became one of the first players to score in a competitive match at the new Wembley Stadium, has passed away
Former Southend, Stevenage and Oxford player Mitchell Cole has died, aged 27, the Football League has confirmed.
Last Updated: 01/12/12 12:37pm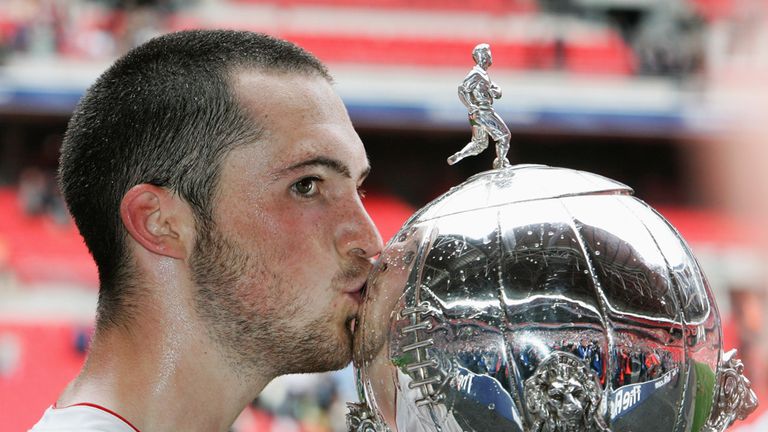 Cole scored in the first competitive club match at the new Wembley Stadium when he netted Stevenage's opener in a 3-2 win over Kidderminster in the FA Trophy final in 2007.
The former West Ham trainee retired as a professional player in February on medical advice after being diagnosed with hypertrophic cardiomyopathy, a condition which causes an irregular thickness of the heart in certain areas.
He gave an interview to The Sun at the time in which he said: "A few players around the world die of this every year. The specialists told me that every day I have a one percent chance of dropping dead and sport quadruples that risk.
"When the doctor gave me the numbers and showed me images of my heart, it hit me hard."
Cole did return to football to make a handful of non-league appearances, some of which came for Arlesey Town.
However, according to their director of football, Gary King, watching Bolton midfielder Fabrice Muamba suffer a cardiac arrest in an FA Cup tie with Tottenham in March convinced Cole to give up the game for good.
King said: "We were watching that game in the clubhouse and he turned to me and said 'I'm not playing again.'"