Former England goalkeeper David James believes racism in football is overstated
Former England goalkeeper David James believes the issue of racism in modern football has been overstated.
Last Updated: 12/10/12 8:11am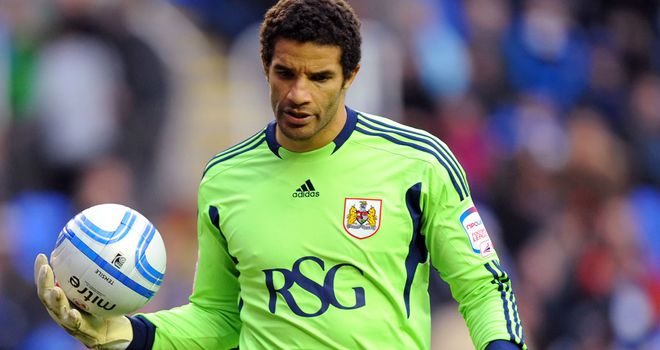 James, the first black keeper capped by his country, is still playing at the age of 42 for Bournemouth and hopes to move in management after completing his UEFA Pro-Licence.
But he has no fears his ethnicity will limit his job opportunities - and even accused anti-racism campaigners of stirring up unneccessary trouble.
Speaking at the Leaders in Football conference at Stamford Bridge, James said: "I struggle with the racist issue in football because I don't see it, and that's not because I've got my head in the sand.
"In the earlier days, yes, but the game's changed. There are some wonderful organisations out there which have helped football become a much more enjoyable game for everyone.
"Stuff in the crowd being aimed at players - that's gone, or pretty much gone. I don't hear it any more.
"If you want to go on a coaching course to become a manager then give yourself a chance. If you don't want to go, and moan about not getting jobs, well, probably because you haven't been on the course is the reason why you haven't got a job.
"I don't think it's a racist issue. I just think it's a case that the numbers aren't there. Not many goalies go on the course, so, therefore, you're not going to have many goalies make it."
Incidents involving John Terry and Luis Suarez have kept racism in football on the front, as well as back, pages but James pointed the finger elsewhere.
"I think the organisations which have done so good on the terraces are still employed looking for stuff to be shouted about," he added.
"Some people get paid for doing certain jobs and certain jobs involve bringing stuff to public notice."