Fans unhappy with ground share
Coventry's ground share with Northampton has been described as "a dagger blow through the hearts of Coventry City supporters".
Last Updated: 09/07/13 6:51pm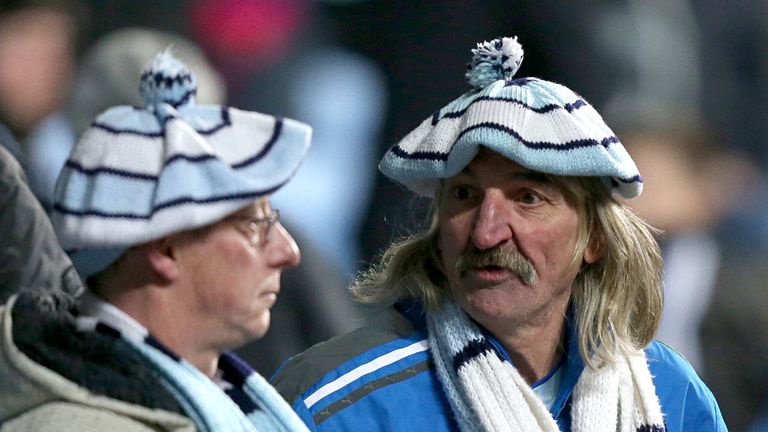 The Football League has stated it had reluctantly approved the Sky Blues' application to play their home games at Sixfields Stadium for an initial period of three seasons, although it could stretch to as many as five.
It comes after Coventry revealed plans to move into a new stadium claiming they had been given no choice but to leave the Ricoh Arena as their lengthy and bitter rent row with stadium management company Arena Coventry Limited (ACL) rumbles on, with the proposal to ground share while it is being built.
From the start of the forthcoming 2013-14 campaign, City will play their home matches 34 miles and 39 minutes away across the M6 and down the M1.
But it is a move which has been met with anger from the vast majority of Coventry supporters, who have vowed in large numbers not to travel to Sixfields.
And a statement from their leading supporters' club read: "The Sky Blue Trust is disappointed, dismayed and angry about the announced move for Coventry City to be uprooted and to play its 'home' matches 35 miles away in Northampton for up to five years.
"The dispute between Sisu, the ultimate owners of CCFC, and the Ricoh Arena operators, ACL, has gone on for an interminable time but this latest unnecessary move is a dagger blow through the hearts of thousands of Coventry City supporters.
"While Sisu insist this move is vital for the club to survive, the Sky Blue Trust maintains that exactly the opposite is true - this move could well destroy our club."