Coventry owners Sisu secure judicial review into Council's ACL loan
Coventry's owners have been granted a judicial review into a £14m council loan made to Ricoh Stadium operators ACL.
Last Updated: 29/11/13 3:39pm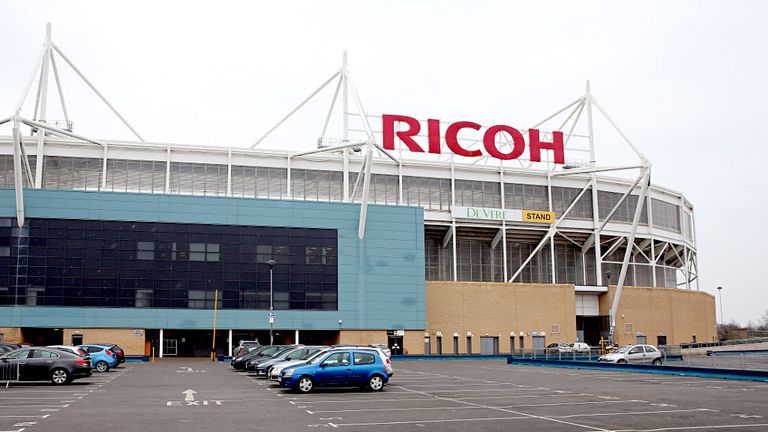 High Court judge Mrs Justice Thirlwall ruled on Friday there are grounds for examining the legality of a deal which saw Coventry City Council buy ACL's bank debt earlier this year.
At the time ACL was in dispute with Ricoh tenants Coventry over unpaid rent, a stand-off which eventually contributed to the club's relocation to Northampton.
Coventry owners Sisu claim the Council's loan overvalued the stadium and was deliberately intended to scupper their own talks with ACL - ultimately, to force them out of the club.
The Council continues to deny Sisu's claims, and its leader Ann Lucas told the Coventry Telegraph: "We are disappointed that the Judge has today allowed this judicial review to proceed to a court hearing, but are confident we have a robust defence.
"We did not want this court action, and believe no-one benefits from costly litigation that could end up costing Coventry taxpayers hundreds of thousands of pounds in legal costs alone.
"Regardless of all legal action I am happy to talk to (Sisu boss) Joy Seppala again to see if compromise can be reached. I want Coventry City Football Club to play at the Ricoh Arena, but not on terms that would not justify public scrutiny."
A statement from the club read: "The judicial review will finally allow all the facts behind this damaging saga to be revealed to fans and taxpayers.
"Joy Seppala has made clear that we do not rule out a return to the Ricoh but the Council's stance has compelled us to focus on progressing the plans for our new stadium in the Coventry area."