McCrory resigns as Robins chief
Jed McCrory has resigned as chairman of Swindon Town, the League One club have confirmed.
Last Updated: 04/12/13 8:44am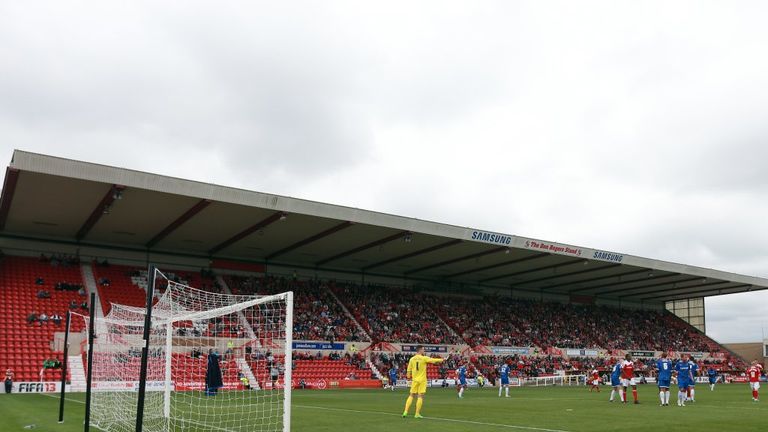 Jed McCrory has resigned as chairman of Swindon Town, the League One club have confirmed.
McCrory, who arrived at the County Ground in February, will also leave the club's board of directors with immediate effect, with health reasons cited as one of the factors behind his decision to step down at a board meeting on Tuesday afternoon.
The announcement comes on the same day as Town earlier confirmed a change of ownership to Swinton Reds 20 Ltd, controlled by director of football Lee Power, who has also now become the new chairman of the club as well as owner.
A statement on Swindon's official website read: "Jed stepped into the club at a time of need and we all agree has rejuvenated the club and the community. He has instilled pride back into STFC and the town of Swindon.
"As close friends and family are aware, Jed has had recurring health issues which have taken their toll over the 14-hour days he has devoted to taking the club from relative obscurity to respectability.
"He leaves the club having established a robust, proven business model, as well as a team that sits seventh in the League One table, are in the area semi-finals of the Johnstone's Paint Trophy and displaying some of the most attractive football in the division."
McCrory himself added: "I would like to thank all the staff for their personal support, the sponsors for sticking with the team during the difficult times and finally, the fans for supporting me.
"I am extremely proud to have got to know most of you. I will miss walking around the club before the game."
He added: "This decision is made with a heavy heart but I have always believed that the club must come before the man."
New owner and chairman Power has also confirmed Sangita Shah is to remain in her position as director at the club.