League One: Wolves boss Kenny Jackett to hand Jamie O'Hara new start
Wolves boss Kenny Jackett says he will give midfielder Jamie O'Hara a fresh start after a move to Blackpool collapsed.
Last Updated: 04/12/13 2:38pm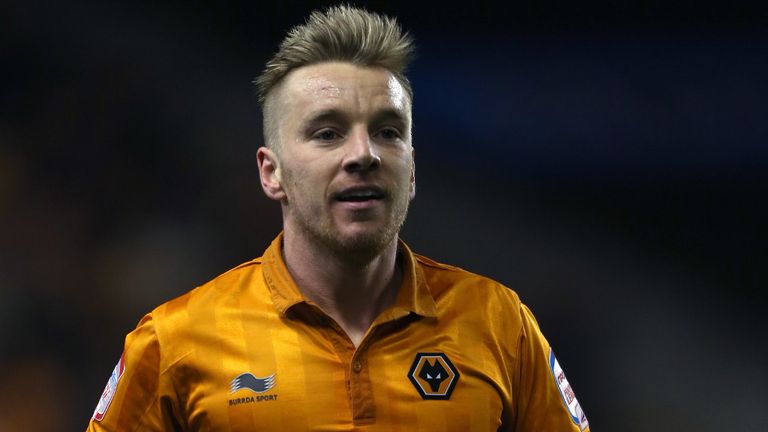 Despite being made available for transfer during the summer, the 27-year-old has made two League One appearances this season, but has recently been on trial with Paul Ince's Seasiders.
However, a deal could not be agreed for O'Hara to make the switch to Bloomfield Road and Jackett now insists that he will be given an opportunity to impress back at Wolves.
"I've been assured Blackpool wanted to take him on a football basis, but that financially a deal couldn't get done - that's why he's back," he told the Express and Star.
"It's maybe frustrating for him that maybe it didn't happen there.
"I didn't know Blackpool would be back in January but everyone's situation changes with managers, form, injuries and suspensions and when the window opens again.
"So we'll see whether the changes result in something for him. If it does, we'll deal with it.
"But I'll judge him exactly the same as everyone else - he won't be moved to the side, he'll be judged on his work and his efforts at trying to earn a place in our midfield."
O'Hara, who started his career at Tottenham, faces a tough task to reclaim a place in Wolves' second-place side, and Jackett says that he will have to fight for a return to first-team action.
"He's got to keep working and training and if selected, try to work his way back in," he said.
"At present, Dave Edwards has taken his chance along with (Kevin) McDonald - they've got the shirts at the moment.
"But if I think Jamie should play, I'll pick him. It's 'as you were' - he's in with the group, training to earn a place."
"When he's played, he hasn't got around the pitch as much as when I've seen him in past seasons, but I haven't questioned his ability on the ball.
"Getting that mobility very much depends on how much Jamie works but there's a degree of 'chicken and egg' because you need to play to maybe get match-fit.
"But it's very up to him - he's got to force his way into the side and that's what I'm looking for every player to do."