League One: Coventry City manager Steven Pressley plans to invest in youth
Coventry City manager Steven Pressley wants the club to continue investing in youth development.
Last Updated: 24/01/14 10:43am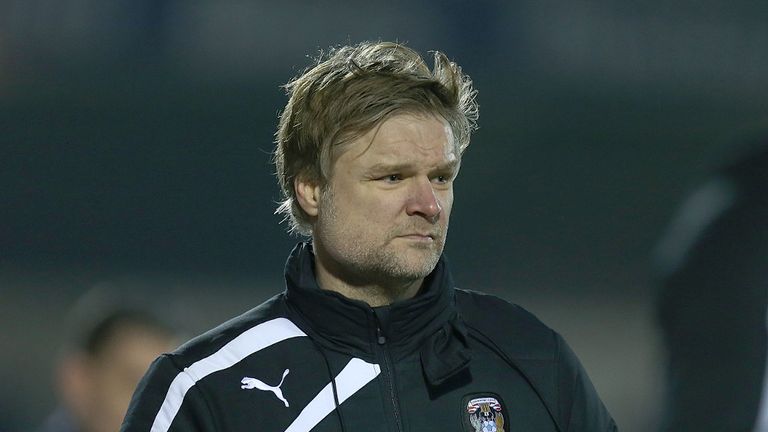 Despite the problems the club have endured this season, including being forced out of their stadium and being in administration, Pressley remains confident that Coventry can recover.
The Scot believes that the Sky Blues should use the prototype of Borussia Dortmund in order to lay the foundations for future success.
Pressley told the Daily Mail ahead of Friday's FA Cup fourth-round tie at Arsenal: "There had to be a change at this club, yes we need to achieve short-term goals but the biggest challenge for me isn't the supporters. It's not ground-sharing. It's not leaving our own stadium behind for the moment. It's keeping hold of these players. I'm lucky. They are hungry. I trust them.
"It might not look it but the future of this club is bright. We want to develop young players and keep them. The truth for Coventry City, if we invest as we have in our academy, we must utilise it. Otherwise what's the point?
"I know it sounds idealistic but look at Borussia Dortmund. They were in the wilderness for seven years. They invested in youth and they are now reaping the rewards of that."
Pressley also insists the players that the club develop would not be sold cheaply, adding: "We will not be easy pickings. We will only sell our prime assets at a price.
"The fans want a successful team. They don't want to see a club developing players and then selling them."