Tell Sky Sports News if you are wearing fancy dress to last match of season
Are you wearing fancy dress to your team's final Football League match? Then let Sky Sports News know...
Last Updated: 17/04/13 1:02pm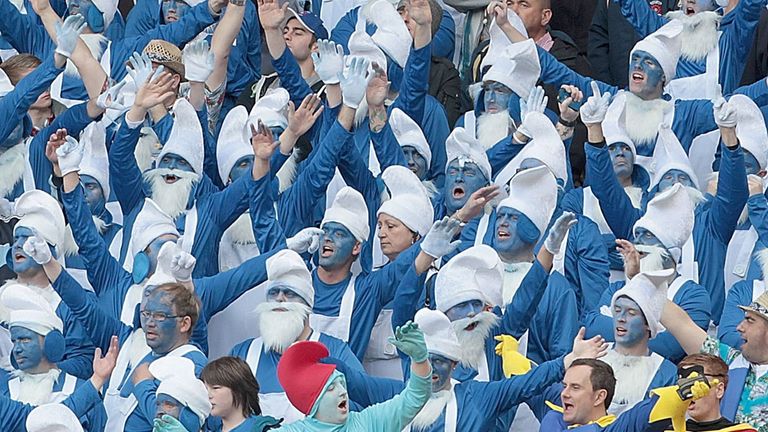 As the end of the Football League season approaches, Sky Sports News wants to know what attire you'll be wearing to mark your team's final away game of the season.
Each year hordes of fans mark their club's last match on the road by donning fancy dress and turning the terraces in to comic catwalks.
So we want to hear from you if you and your mates are getting involved - and if you're all dressed to impress then feel free to send us a photo of you all kitted out on the day, too.
Whether your players have performed like superheroes or Teletubbies, champs or chimps, knights or fairies we want to know what you've got in your locker - and when and where you'll be wearing it.
To be part of our costume drama, e-mail us at U2US@skysports.com with all your details including your name, address, age, email address and a contact telephone number.
It's time to celebrate like it's gone out of fashion.