Shaun Derry, Kevin Davies and Guy Branston continue their blog
Does Gareth Bale deserve astronomical wages? What does a medical entail? It's our Football League panel...
Last Updated: 25/09/13 12:25pm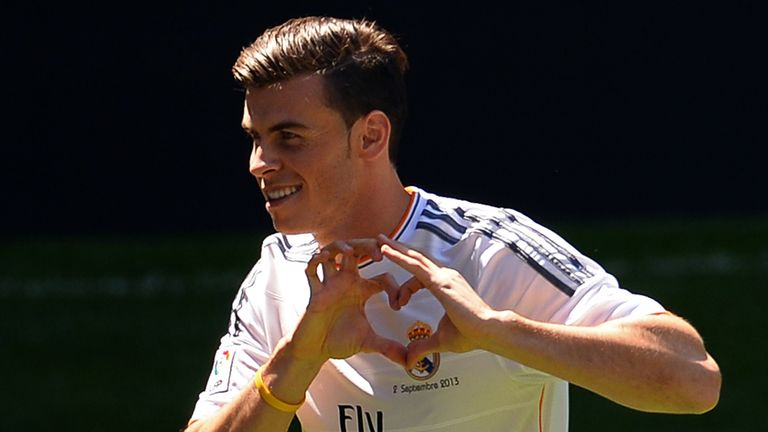 As well as a weekly blog from Crystal Palace striker Kevin Phillips, we will also be speaking to three seasoned campaigners in the Football League.
On-loan Millwall midfielder Shaun Derry, Preston frontman Kevin Davies and Plymouth defender Guy Branston - who all appear on Sky Sports News Radio's Football League Hour - will be chatting to us about all manner of footballing issues.
This week, Derry guides us through the process of a medical, Branston looks at Gareth Bale's big-money move to Madrid and Davies talks agents...
SHAUN DERRY
The medical and fitness staff work overtime on Deadline Day - they don't go home at 3.30-4 o'clock like normal - to ensure that these big money deals get done!
It is a frantic time but there is usually a good link-up between clubs and hospitals, radiographers etc, so medicals can be completed late in the day and deals can get over the line.
Football has changed massively over the years, both tactically and technically, but also in the medical areas and the medicals players receive now are vastly different to years ago.
In my first medical, all I had to do was bend over and touch my toes while the doctor grabbed both of my legs to check the stability in my knees, whereas now you are spending the best part of half a day in a chamber having an MRI scan.
The deals at QPR on Deadline Day meant my chances of playing for Rangers this season went from slim to non-existent, so I am delighted that I have extended my loan deal with Millwall until January.
I obviously have a bit of security because I'm still contracted to QPR but I really want some first-team action and I have a much better chance of getting that at the Den.
GUY BRANSTON
Gareth Bale is rumoured to be earning £300,000 a week at Real Madrid - and I'm all for that.
Football is a short career and having now hit the upper echelons of the game after a period not fulfilling the potential he had as a kid, good on Bale that he is getting that amount.
Clubs earn loads, so why shouldn't players and, anyway, if you look at football compared to the big American sports our contracts don't touch theirs, so £300,000 grand a week is not a lot of money in that respect.
Bale is worth that money because someone is prepared to give it to him and I'm sure that his 'Galactico' element will make Real money in the long run. Presidents want big-name players not only to help on the pitch but off it as well.
As for Plymouth, we were pleased with our JPT win over Cheltenham on Tuesday as we are desperate to get to Wembley and have a go at winning it - as all team should - but are now looking forward to Saturday's local derby with Bristol Rovers.
We all know the importance of getting one over our rivals but at the same time know it is still early on in the season and it is not the end of the world if you lose. It should be a really good game.
KEVIN DAVIES
The end of the transfer window has been a busy one for people not always popular in football - the agents.
They have a lot of influence over players and they certainly look after the young ones because I don't think they should be going into negotiations with managers and chairmen.
But sometimes they try to get players to move from clubs when they might be happy and misguide them, so while we need agents in the game, I think they have a bit too much power these days.
In my experience, though, players end up where they want to be; that can be for different reasons, like location or because they want to win things, but usually they are happy with the move - even if it doesn't always work out in the end.
That doesn't necessarily mean negotiations are quick, though, as all manner of circumstances can affect a move and determine whether it happens early or late in the transfer window.
You could be fourth on a manager's wanted list and only get the call when options one, two or three are no longer an option, or be made to wait because your current club doesn't want to let you out to a direct rival.
It's not a straightforward process.
Don't forget to tune in to tune in to the Football League Hour every Thursday night at 7pm on Sky Sports News Radio or download the podcast here on Friday morning.